Can Emerging Markets Stage a 2022 Comeback?
January 19, 2022 at 10:34 AM EST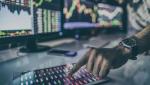 The pandemic and a rising dollar were more than enough to keep emerging markets from having a positive 2021 in a year of recovery. "After their worst decade since the 1930s, emerging stock markets continued to underperform as a group in 2021, deepening the isolation that surrounds this...