NC based Wilmington Realty Property Management is inviting local communities to take advantage of their property management services. The company serves Wilmington and its neighboring areas, including Kings Grant, Hampstead, Porters Neck and more.
To begin with, the company would like to highlight that they offer a number of amenities, such as enabling clients to rent boxes and giving tenants the ability to book showings online. Tenants can now view relevant details about their residences through the website, and landlords can now view financial reports of tenant activity. Tenants have benefited from using the online payment portal as well.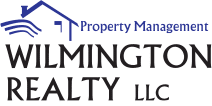 The company provides a range of property management-related services, from selecting tenants and determining rental prices to maintaining rental properties. Their solutions help relieve a lot of the pressure that comes with managing a rental property, freeing up landlords to concentrate on other duties or even their personal lives. Tenant screening, for instance, is a crucial component of any property management company's services when it comes to finding trustworthy and high-quality tenants.
The company states, "With the help of this process, landlords can spot potential issues before they become serious. It can also give landlords crucial information about an applicant's employment, credit history, criminal record and previous landlords. The amount of tenant turnover has also decreased. It also shields landlords from some liabilities. Companies that screen tenants check a potential tenant's background and employment history. Additionally, they look into a person's credit history, eviction history and rental history. Inquiries into the person's responsibility and punctuality with rent payments will also be conducted. They will also research any issues they may have had with previous landlords."
One of the most common facets of property management is rent collection. Having a productive rent collection system in place is necessary, especially as the number of residential rentals keeps expanding. A call from the management company reminding a tenant of their financial obligation has been known to prompt tenants (who have a history of being difficult payers) to make their payment as soon as possible. Although Wilmington Realty Property Management employs a variety of rent collection strategies, the end result is always the timely payment of rent to the landlord.
Since they frequently are unaware of market rates for similar properties, landlords are not always in the best position to set rental rates. Renters may be deterred from renting if the rate is set too high, while a rate that is set too low results in the landlord earning less money than they otherwise might. Wilmington Realty Property Management aids in this by establishing rates that are aggressive and increase profits while reducing vacancies. They can also assist in other ways, such as by providing advice based on their years of industry experience, which can greatly increase the amount the landlord can charge in rentals while also increasing the number of people who are willing to rent the property.
A number of landlords and renters have put their properties in the capable hands of Wilmington Realty's property management team. Nancy C. rates the company 5 Stars online and says that, "I have used Wilmington Realty for my property management for probably 30 years, and I would highly recommend them. Being out of state and managing property for me would be almost impossible. Wilmington Realty's staff (Brooke and Stephanie, just to name two) have been there for me when stressful situations have occurred. Always professional with well-thought-out solutions to any problem I have had. I will always be a loyal customer and appreciate all they have done for me."
Megan K. shares a similarly positive opinion about the property management company in yet another 5-Star review. She states, "We are property owners, and Wilmington Realty has been managing our apartments for over a year now. They have consistently filled our vacancies, very quickly, with high quality tenants. Their response time if assistance is needed is very timely, and the team is all very friendly." The company has received praise from both property owners and renters about the excellent customer service and dedication of the team overall.
https://www.youtube.com/watch?v=1MxsuY5UoZM
For more information about Wilmington Realty Property Management, NC, clients and other parties can visit the company's website. The team can also be reached via phone or email.
###
For more information about Wilmington Realty Property Management, contact the company here:

Wilmington Realty Property Management
Rebecca Hall
19107990554
19107990554
1405 S 39th St, Wilmington, NC 28403