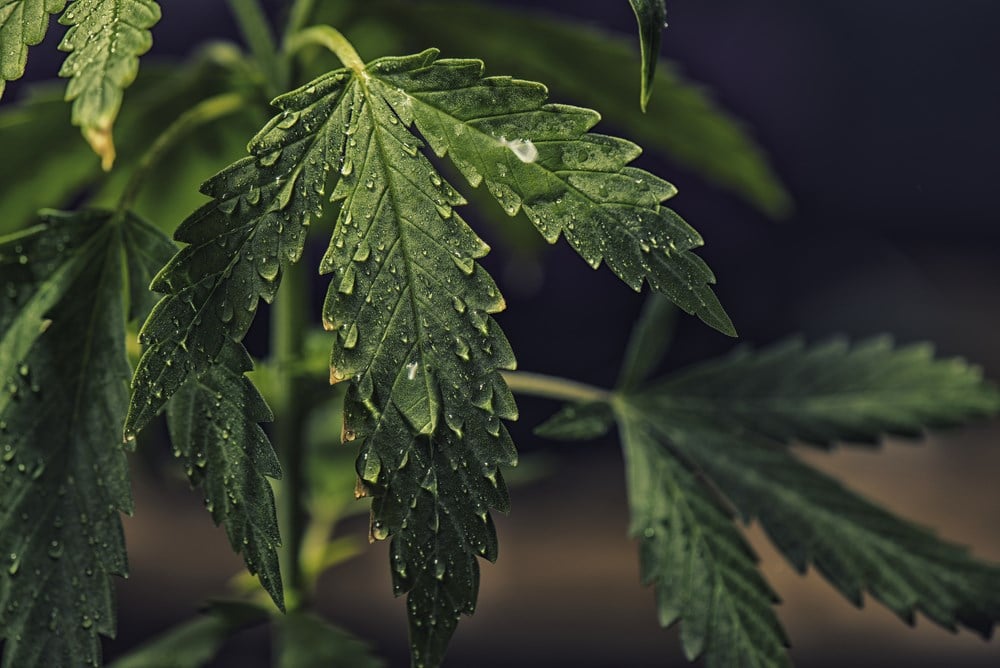 Curaleaf Holdings Inc. (OTCMKTS: CURLF),  Innovative Industrial Properties Inc. (NYSE: IIPR) and Tilray Inc. (NASDAQ: TLRY) were among cannabis stocks jumping higher after the Department of Health and Human Services recommended that marijuana no longer be classified as a Schedule 1 drug. 
If approved, the move could trigger a significant rally in cannabis stocks for several compelling reasons.
The Schedule I classification means regulators believe cannabis has no recognized medical use, as well as a significant potential for abuse.
Despite the legalization of recreational marijuana in 23 states and the legalization of medical marijuana in 38 states, the Federal government still considers cannabis to be an illegal drug. A shift to Schedule 3 would allow expanded, federally funded research into cannabis' medical benefits and could pave the way for legalization in more states. 
Tax Challenges To Cannabis Companies
In addition, cannabis companies currently face numerous challenges due to the current federal restrictions. Those include limited access to banking services and large tax burdens. Their tax status is unfavorable, as cannabis dispensaries must pay federal taxes, but can't receive federal aid.
The reclassification of marijuana at the federal level would eliminate some of the murky regulatory issues, making it easy for cannabis businesses to access capital for expansion and other operational costs. 
Currently, the tax code forbids cannabis businesses from writing off numerous expenses, because their product is a Schedule 1 drug. A shift to Schedule 3, would eliminate that problem. Higher expenses could result in bigger profits. It's a simple business equation that many companies in this industry can't apply.
Catalyst For Renewed Investor Interest?
Investors have been closely monitoring the cannabis sector for years, waiting for a catalyst that could drive substantial growth. The HHS recommendation could be just that catalyst, sparking renewed investor interest.
Cannabis stocks, once greeted with tremendous enthusiasm as U.S. states began to legalize weed, have been in decline since 2018, despite a valiant rally attempt in late 2020 and early 2021. You can track the downside trajectory using MarketBeat's ETFMG Alternative Harvest ETF (NYSEARCA: MJ) chart. 
Following the news from the HHS, the MJ ETF finished 22.84% higher for the week ended September 1. 
The most heavily weighted components in the ETF include Tilray, SNDL Inc. (NASDAQ: SNDL), Cronos Group Inc. (NASDAQ: CRON), Canopy Growth Corp. (NASDAQ: CGC), Chicago Atlantic Real Estate Finance Inc. (NASDAQ: REFI) and Aurora Cannabis Inc. (NYSE: ACB). 
All those stocks got a bump on the news, but keep in mind that some cannabis stocks, such as Aurora, are fairly well known but are penny stocks lacking any meaningful institutional support. 
Constellation Brands' Big Cannabis Investment
Meanwhile, S&P 500 component Constellation Brands Inc. (NYSE: STZ) has invested billions in Canopy Growth. It retains a passive investment in Canopy, meaning it has no board seats. However, the stake, which accounts for more than 35% of Canopy's ownership, is a clear signal that the purveyor of brands such as Corona, Modelo and Kim Crawford wines, wants to capitalize on the cannabis industry as well. 
Constellation's shares didn't budge higher on the HHS news, which makes sense: Already, its quarterly revenue has totaled around $2 billion or more just selling beer, wine and spirits, so analysts aren't even modeling any impact from cannabis sales at this time.
But a reclassification is not certain.  
Down This Road Before
Only a few months ago, cannabis stocks rallied on optimism that Congress would pass the SAFE Act, intended to ease banking requirements for the industry. However, in July, the bill hit roadblocks on both sides of the political aisle. It may run into further delays as Congress wrangles over spending bills to forestall a federal government shutdown on October 1. 
In other words, it's caught in the usual Washington mess, although passage isn't completely off the table.
The cannabis industry lags many others in terms of price performance. A reclassification of marijuana as a Schedule 3 drug, which is the same classification as controlled substances such as Tylenol with codeine, would likely be a significant boost to the industry, as would passage of the SAFE Act. But for now, cannabis companies are still smoking a pipe full of hope, rather than chilling out because industry conditions look much better.