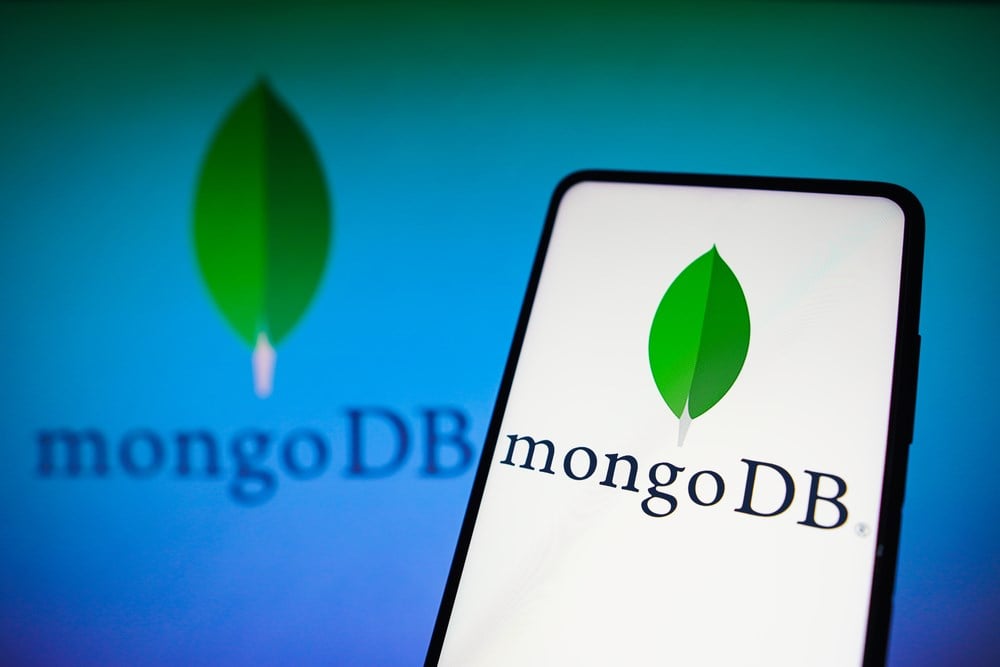 AI is hot, and NVIDIA (NASDAQ: NVDA) is getting most of the spotlight. While the market is focused on its dominating position with GPUs, data centers, and generative AI, companies like MongoDB (NASDAQ: MDB) quietly perform equally well. MongoDB, Inc.'s Q1 results were an early indication of the company's role in the AI industry, which was confirmed in Q2. That role is as an incubator for AI projects of all types.
The results show that its database and developer tools are a go-to source for AI-powered development tools and AI development. The takeaway for investors is that this stock is in a perfect position to ride the AI wave to new all-time highs. 
MongoDB Gains Momentum in Q2 
MongoDB had a game-changing quarter in Q1 and followed it up with even stronger results in Q2. The company's revenue surged 40% to $423.8 million, beating the Marketbeat.com consensus by 850 basis points. Strength was driven by core Subscriptions, which rose 40% and aided by a 20% increase in Services.
The company's Atlas platform, which unifies and integrates multi-cloud operations to streamline development, grew by 38%. Moving on to earnings, the company's margins widened substantially due to leverage, leaving the adjusted EPS at $0.93. That's more than 100% better than expected, and strength will continue in Q3, this year, and next. 
MongoDB Guidance is Cautious 
MongoDB shares are up on the combination of Q2 strength and guidance. The Q3 guidance is robust and expects 20% revenue growth at the low end of the range, but it may be cautious. The guidance expects revenue growth to slow drastically compared to the prior quarter and for a sequential revenue decline.
Given the growth in Q2 was driven by customer growth and penetration, Q3 will likely see sequential revenue growth and additional leverage on the bottom line. As it is, execs expect adjusted earnings to grow more than 100% YOY.
Among the drivers of potential outperformance is a suite of new products. These products are intended to simplify the development of sophisticated AI apps that can operate in real-time and help the migration to MongoDB services and the use of AI.
Together, these products cement MongoDB's position in the cloud and AI and should lead to sustained momentum while the AI revolution is on the upswing. Another is an expanded deal with Google Cloud to help accelerate the development and use of generative AI. 
The Analysts Could Provide Another Catalyst
The analysts are rethinking their positions on MongoDB right now. Marketbeat's tracking tools did not pick up any revisions in the first 12 hours following the report, but they are on the way and will provide another catalyst for the market. The trend in sentiment ahead of the report is bullish, with several price target increases in June and July.
Based on the Q2 results and guidance, which has earnings up more than double and more than double the consensus, the next revisions will likely be bullish. Until then, the consensus target of $384 assumes the stock is fairly valued near current levels, but the freshest targets are well above this level and include the high price target of $490. That target is about 25% above the post-release price action. 
GitLab is Next in Line to Report Solid Results 
GitLab (NASDAQ: GTLB) followed in MongoDB's footsteps last quarter and will likely do so again. MongoDB allows interoperability with GitLab, a secure collaborative AI application development platform. Interoperability includes a GitLab Repository, which facilitates backup and alternate versions of current work on the GTLB platform.
GitLab is expected to post a solid quarter, and the estimates have been rising but are likely too low. Analysts expect a consensus of $130 million, about 28% growth YOY, well below the 45% posted in Q1 and the potential implied by MongoDB. GitLab, BTW, outpaced MongoDB's growth in Q1 and may do so again in Q2. 
The Technical Outlook: MongoDB on Brink of Reversal 
Shares of MongoDB are up more than 3.5% in early premarket trading and are on the brink of completing a reversal. The critical resistance point is near $425 and may be reached soon. A more sustained rally should form if this level is broken and the market can hold it. The market could increase to $490 or higher in this scenario and retest the all-time high.