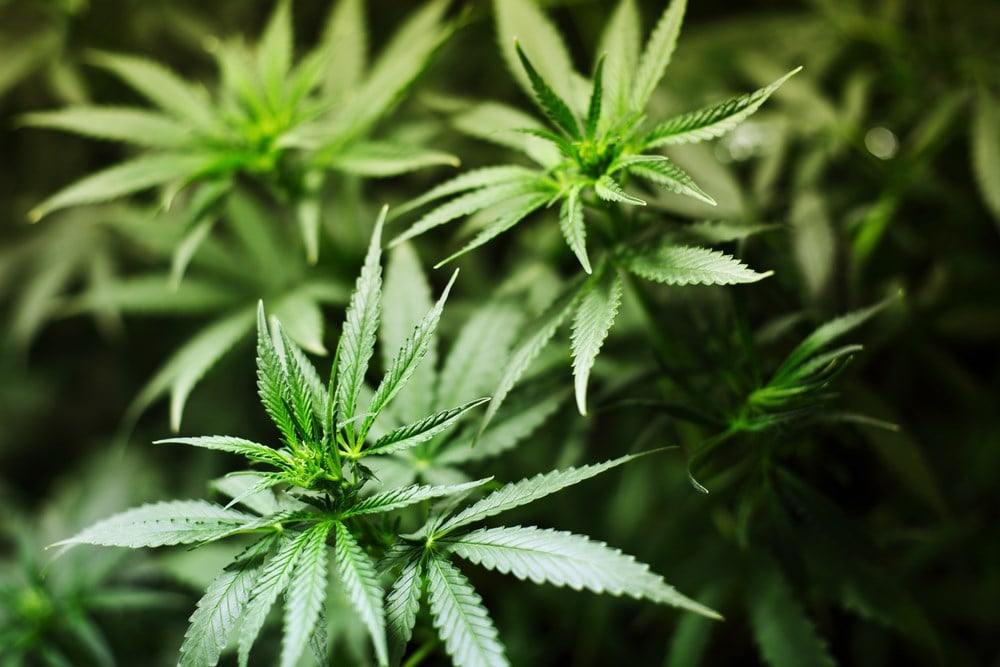 As often happens in highly regulated industries, the economic fate of entrepreneurs and shareholders is in the hands of politicians. 
In this case, the cannabis industry is the one in question.
Although 23 states and the District of Columbia have legalized the recreational sale of marijuana, banking and taxation rules impeded the growth that many thought would have skyrocketed by now. 
For example, the ETFMG Alternative Harvest ETF (NYSEARCA: MJ), the oldest cannabis exchange-traded fund, debuted with much fanfare in 2015. It rallied to a 2018 high of $45.40 but has essentially gone up in a puff of smoke, now trading more than 93% from its former glory days. 
However, investors are lighting up with some optimism recently: Shares of the ETF are up 1.99% in June, as investors seem open to the idea that the industry may get by with some help from its friends in Congress. 
SAFE To Assume Bill Will Pass?
Senate Majority Leader Chuck Schumer has reportedly told sources that he's confident a bipartisan bill to smooth banking requirements for the cannabis industry will make it through Congress in this session. 
The bill carries the Washington-style moniker, the Secure and Fair Enforcement (SAFE) Act.
Due to the federal illegality of marijuana, companies operating within state laws that allow them to sell cannabis are compelled to conduct cash transactions. This poses some big challenges, such as making dispensaries susceptible to theft and robberies, causing hassles for business owners, and creating an environment conducive to potential money-laundering activities.
The SAFE Act would create an exemption to federal laws that forbid financial institutions from working with businesses engaged in activities deemed illegal at the federal level. 
Cannabis Stocks Up On SAFE Optimism
Cannabis stocks trading higher in anticipation of a possible easing of banking rules include Curaleaf Holdings Inc. (OTCMKTS: CURLF), Innovative Industrial Properties (NYSE: IIPR), and Verano Holdings Corp. (OTCMKTS: VRNOF).
You may not know it due to the continued hoopla and hopium surrounding Tilray Inc (NASDAQ: TLRY). Still, all the companies named above have larger market capitalizations now than Tilray, which is down 51.68% in the past year. The stock is down more than 99% from its September 2018 high. While a going concern that's still listed on a major exchange can't technically go to zero, this one is pretty close. Shares closed on June 22 at $1.60. 
For the record, Tilray didn't participate in the SAFE-related bank rally. The company, like Curaleaf, is based in Canada, but both do business in the U.S. and would therefore be affected by U.S. regulatory changes. 
Oversupply Bedevils Industry
Tilray's recent problems have more to do with an oversupply of product (yes, that's possible and has bedeviled growers and distributors for several years) and the issuance of convertible notes to pay off debt with upcoming maturity dates. In other words, they are issuing debt to pay off other debts. Think about it like opening a credit card to make your mortgage payment; that doesn't sound like something that would end well.
Fellow erstwhile cannabis industry star Aurora Cannabis Inc. (NYSE: ACB) is up $21.26% in June, but seeing as Aurora is a penny stock, which closed on June 22 at $0.62, a significant gain could be a short covering or simply meme-stock-style noise. 
Canopy Growth (NASDAQ: CGC), also once a high flier, has not participated in the recent rally.  
What To Make Of SAFE Act Potential?
So what should investors make of the potential for the SAFE Act to pass Congress? According to reports, there are enough votes on both sides of the aisle to get the bill through, so that's potentially a plus. 
It's a difficult game to pick the next winners in this sector, as the whole industry has been through the wringer in recent years. Passing the SAFT Act would likely smooth operations for cannabis companies and clear the way for long-awaited growth. 
However, it's generally best to avoid purchasing stocks based on events that "might" happen, combined with hunches about those events' ramifications. As with any stock from any industry, watch to see if cannabis companies can turn around slowing revenue and lack of profitability and if their charts reflect renewed institutional buying.