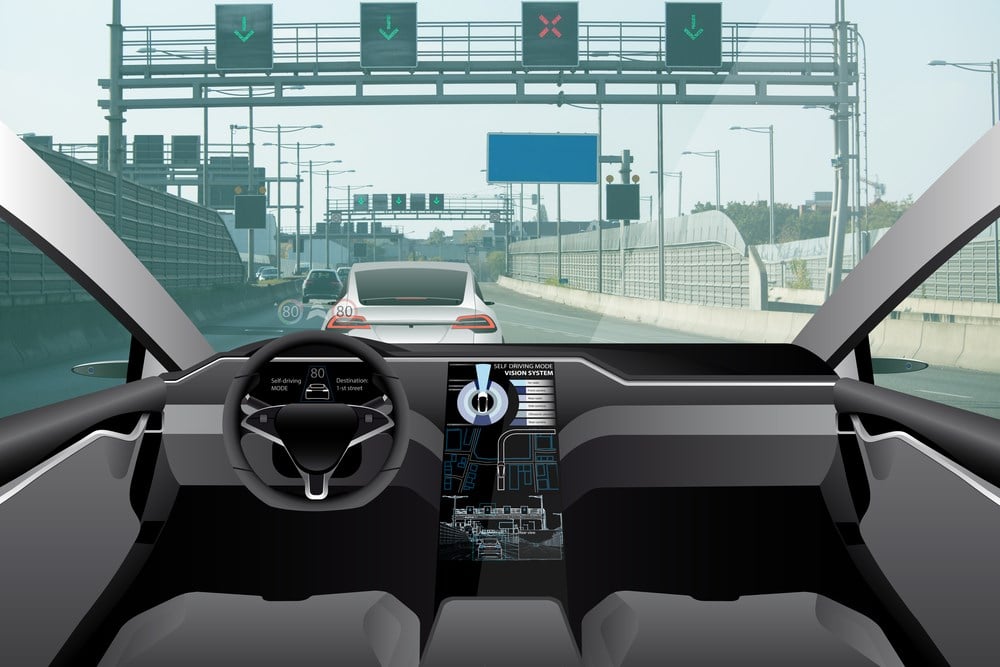 Mobileye Global Inc. (NASDAQ: MBLY) was among the largest IPOs of 2022, admittedly a weak year for public-company launches, as markets declined and tech, in particular, got slammed.
The stock has shown strong price appreciation, as well as earnings and revenue growth. It beat expectations on both the top and bottom lines in the past two quarters, as a look at MarketBeat earnings data shows. 
The maker of advanced driver assistance systems (ADAS) and autonomous driving solutions went public for the second time in October 2022, after it was spun out of Intel Corp. (NASDAQ: INTC). 
Mobileye was already listed on the NYSE before Intel drove away with the entire company in 2027, for a price of $15.3 billion. In October, the stock went public again at $21 a share, less than Intel had hoped to fetch. 
But those fortunes have turned around, as the tech sector, as well as the broader market, staged a rally at the beginning of this year. Intel remains the majority shareholder of Mobileye and has participated in the post-IPO rally. Mobileye's price has doubled since its IPO. 
A Seeing-Eye Car
Mobileye leads in the area of computer vision, which allows computers to interpret visual information. According to the company, "The enhanced capabilities … afford greater awareness of traffic signals, potential hazards, road conditions, other road users, and more." Mobileye says those capabilities translate to greater safety, as well as comfort.
This information can assist drivers in various ways, such as alerting them to potential collisions, helping them stay in their lane, and providing guidance while parking. 
Mobileye's capabilities are centered around the company's EyeQ system-on-chip for automotive applications. Customers include Tesla Inc. (NASDAQ: TSLA), Ford Motor Company (NYSE: F), and Nio Inc. (NYSE: NIO), among others. 
The EyeQ chips are manufactured by STMicroelectronics NV (NYSE: STM), which co-designed the chips with Mobileye. Supply-chain bottlenecks due to Covid-related shutdowns at STMicro's Chinese factories were responsible for hampering growth at Mobileye in 2022. Nonetheless, revenue grew by nearly 35% in 2022. 
This year, the company expects to book sales of $2.25 billion, the midpoint of its guidance. 
Operating profit should be $580 million to $630 million.
Expect An Operating Loss
The company is forecasting an operating loss this year, but that's not something to panic about. The company is in a fast-growing, capital-intensive industry. It's not unusual to see newly public techs favor growth over profitability. The company expects healthy levels of free cash flow, which is a very positive sign. 
In 2024, analysts see Mobileye earning $0.84 a share. 
The company reports its first quarter on April 27, with Wall Street eyeing earnings of  $0.13 a share on revenue of $457.64 million. That would be a decrease on the bottom line, but an increase on the top line. 
Mobileye is clearly rolling in growth-stock territory, with a price-to-earnings ratio of 57.
Leading Industry 
Although it has its own unique product offerings, combining sensors, cameras, and semiconductors, the company is categorized as a fabless chip maker. 
As a group, these stocks are outperforming the broad market, with other top price and earnings performers including Allegro MicroSystems Inc. (NASDAQ: ALGM), Lattice Semiconductor Corp. (NASDAQ: LSCC), Rambus Inc. (NASDAQ: RMBS), Impinj Inc. (NASDAQ: PI), Monolithic Power Systems Inc. (NASDAQ: MPWR) and S&P 500 leader Nvidia Corp. (NASDAQ: NVDA). 
Mobileye has been consolidating since mid-February, below a high of $48.11. It's currently holding just above its 50-day moving average. Upside trading volume has been higher than downside. The Mobileye chart shows some fairly wide intraday and intra-week price swings, which are most noticeable using a bar or candlestick view, rather than a line chart. 
What Analysts Expect
Because the stock has a short trading history, it doesn't yet have a beta, to gauge its volatility versus the broader market. 
MarketBeat data show analysts have a consensus rating of "moderate buy," with a price target of $43.65, representing a 4.19% upside. The current buy point is above the February high of $48.11; a price target below that point isn't something to be concerned about, as some analysts are slow to update their targets, and may be waiting for the company's first-quarter report to make any changes.