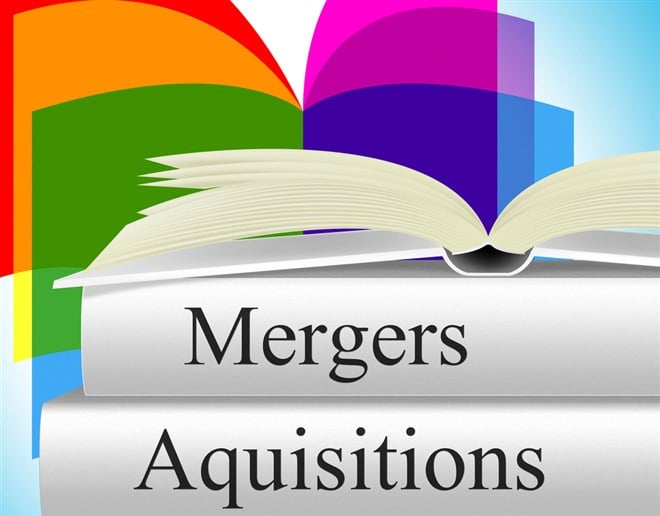 Mergers and acquisitions are a normal part of business, but 2023 has already presented many opportunities across the biotech industry. The M&A surge seems to be driven by two major transactions: the $6 billion sale of LHC Group Inc. (Nasdaq: LHCG) to UnitedHealth (NYSE: UNH) and the $8 billion sale of Signify Health Inc. (NYSE: SGFY) to CVS Health Co. (NYSE: CVS). While bigger firms like AstraZeneca PLC (Nasdaq: AZN), Moderna (Nasdaq: MRNA), and Gilead (Nasdaq: GILD) have all initialized deals recently, here are three lesser-known acquisitions you may not know about.
Leap Therapeutics, Inc. and Flame Biosciences
Leap Therapeutics, Inc. (NASDAQ: LPTX) has absorbed Flame Biosciences at $86 million. Their goal with this acquisition is to take control of Flame's current product pipeline, which includes a clinical-stage anti-Claudine 18.2 antibody—known simply as FL-301—and two other pre-clinical candidates. This goal will add a second gastro-cancer treatment to its lead asset, DKN-01, which recently received orphan drug designation from the FDA. It will also increase LPTX's combined cash balance to roughly $115 million, fully funding DKN-01 and FL-301.
The merger will provide nearly 20 million shares of LPTX common stock and roughly 137,000 shares of newly designated Series X (non-voting) convertible preferred stock to existing Flame stockholders. Approval of the deal will then convert Series X holdings to 1,000 shares of LPTX common stock. Leap will also pay 80% of [after-tax] net proceeds, if any, from post-merger transactions to Flame shareholders.
This was a smart strategy for Leap, as the stock has been in decline for the last year but has started to rebound. And while LPTX is still down 67.35% over the last 12 months, news of the acquisition seems to have helped shore up some value. It has already jumped more than 46% since the top of the year. The share price is barely approaching penny territory, but earnings are still negative. A 354% upside, however, certainly justifies its Buy rating.
BioNTech SE and InstaDeep
BioNTech SE (NASDAQ: BNTX) is a biotechnology company that develops immunotherapies for cancer and other infectious diseases. So what would they want with a GPU-accelerated deep computer learning company? BioNTech acquired InstaDeep in early January as part of a plan to strengthen its presence in the emerging AI-driven drug discovery and development field to compete with the likes of Sanofi SA (NASDAQ: SNY), who recently paid $21.5 million to partner with Insilico Medicine.
Scooping up London-based InstaDeep is just the latest development in this relationship, as they have been collaborating since 2020, completing several dozen projects in the process. However, finalizing this deal will add roughly 240 exceptional professionals to BioNTech's roster and existing global infrastructure of research partners.
BioNTech will pay roughly $400 million for the deal to acquire all of InstaDeep's remaining shares. The sale will also make InstaDeep shareholders eligible to receive future milestone payments—based on performance—of up to ~$247 million.
BioNTech's acquisition of InstaDeep has not been as impactful on its stock price as other mergers since the top of the year. Of course, that might also have to do with the fact that BioNTech was only down 19% since the end of December and nearly 9% since last year.
More importantly, the stock is up 5% since the last quarter. In addition, the stock is well within the 52-week range. While the 3.22 P/E is low, it is still more favorable than other post-merger ratios. Earnings are projected to grow, but it may be at least another year before they are in the green, but a 45.8% upside helps justify its Moderate Buy rating.
Shockwave Medical and Neovasc Inc.
Cardiovascular medical device company Shockwave Medical (Nasdaq: SWAV) also acquired smaller peer Neovasc Inc. earlier this month. Neovasc Inc. (Nasdaq: NVCN) share value soared—nearly 30%—on the news, which is now $27.65 and about to burst through the 52-week high. With a market cap of only $75.84 million, Shockwave's purchase at $27.25 per share represents a nearly 25% premium at an enterprise value of roughly $100 million.
The deal will see Neovac shareholders receiving $47 million in deferred payments based on achieving regulatory milestones. These payments will likely be based on the success of Neovasc's new angina treatment, Neovasc Reducer.
Unfortunately, the news had the opposite effect on Shockwave stock. Shares fell about 4% following the announcement to close down about 10% that week. The good news is that SWAV is still up 33% from a year ago. SWAV has a fair upside of 37%, with at least 27% projected earnings growth. However, the stock gets a Moderate Buy because the $0.92 EPS is low, but an 80.70 P/E could mean shares are overpriced right now.