(BPT) - Planning a backyard bonfire, or a summer ride on a motorized vehicle? Make sure that you're using the utmost care when starting any type of fire or filling a vehicle with fuel, by keeping flammable liquids away from ignition sources.
According to the U.S. Consumer Product Safety Commission (CPSC), thousands of people go to emergency departments with burn injuries related to flammable liquids every year. Many of these incidents happen when liquid fuel is used outside on a backyard fire pit, a campfire, a bonfire, or when burning trash. Incidents can also happen when flammable liquids such as gasoline and alcohol are near ignition sources like flames.
To help prevent severe injury or death when using flammable liquids and fuel containers, CPSC wants everyone to follow these top five safety tips.
1. Never use gasoline for fire pits, campfires, bonfires, or when burning trash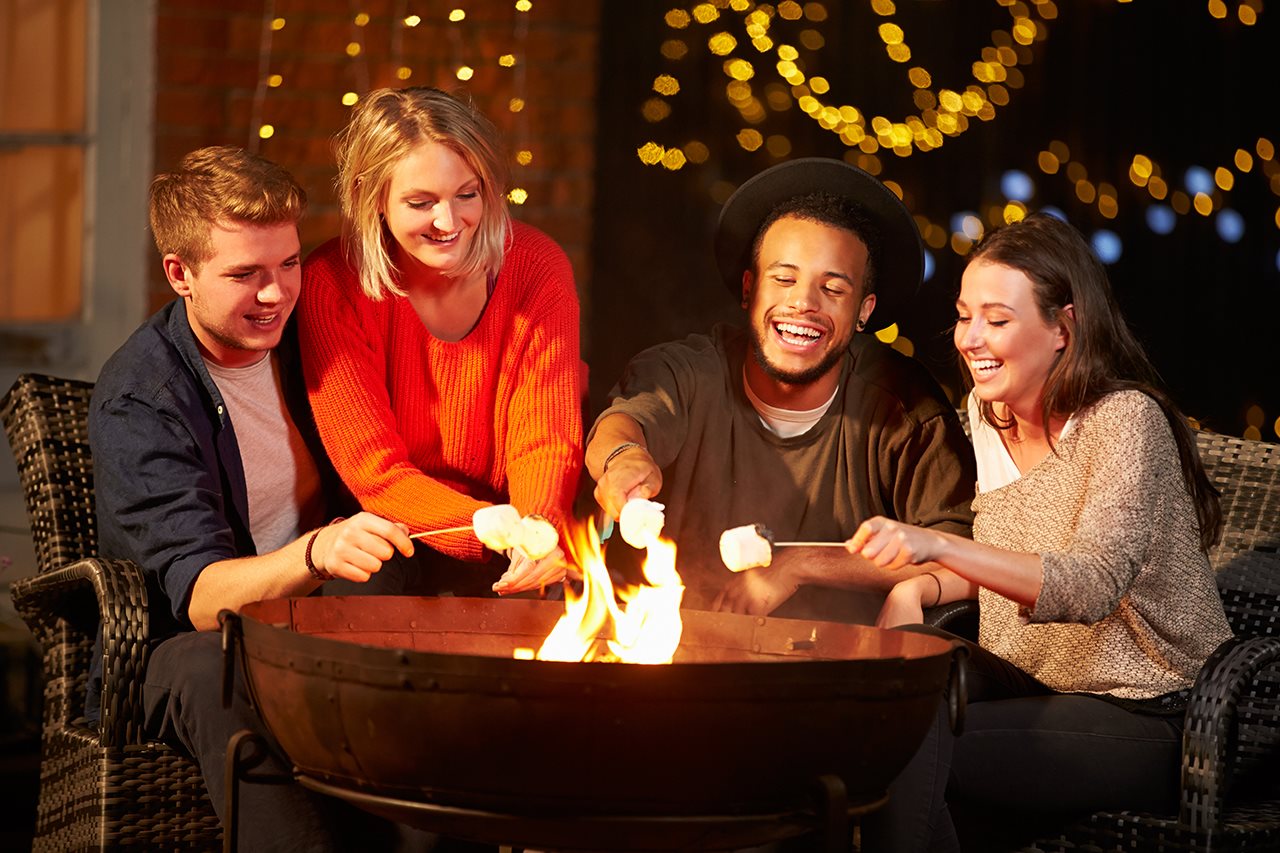 You may feel tempted to use gasoline to quickly light an outdoor fire or to keep it going if it dies down. Don't do it! Pouring gasoline on a fire pit can cause an explosion and release toxic fumes that can harm you and those around you.
Only use appropriate fire starters before lighting the fire. Even the fuel vapors can catch fire before the liquid fuel ever touches the flames, causing a flashback explosion that can severely burn those nearby.
2. Keep a hose or fire extinguisher nearby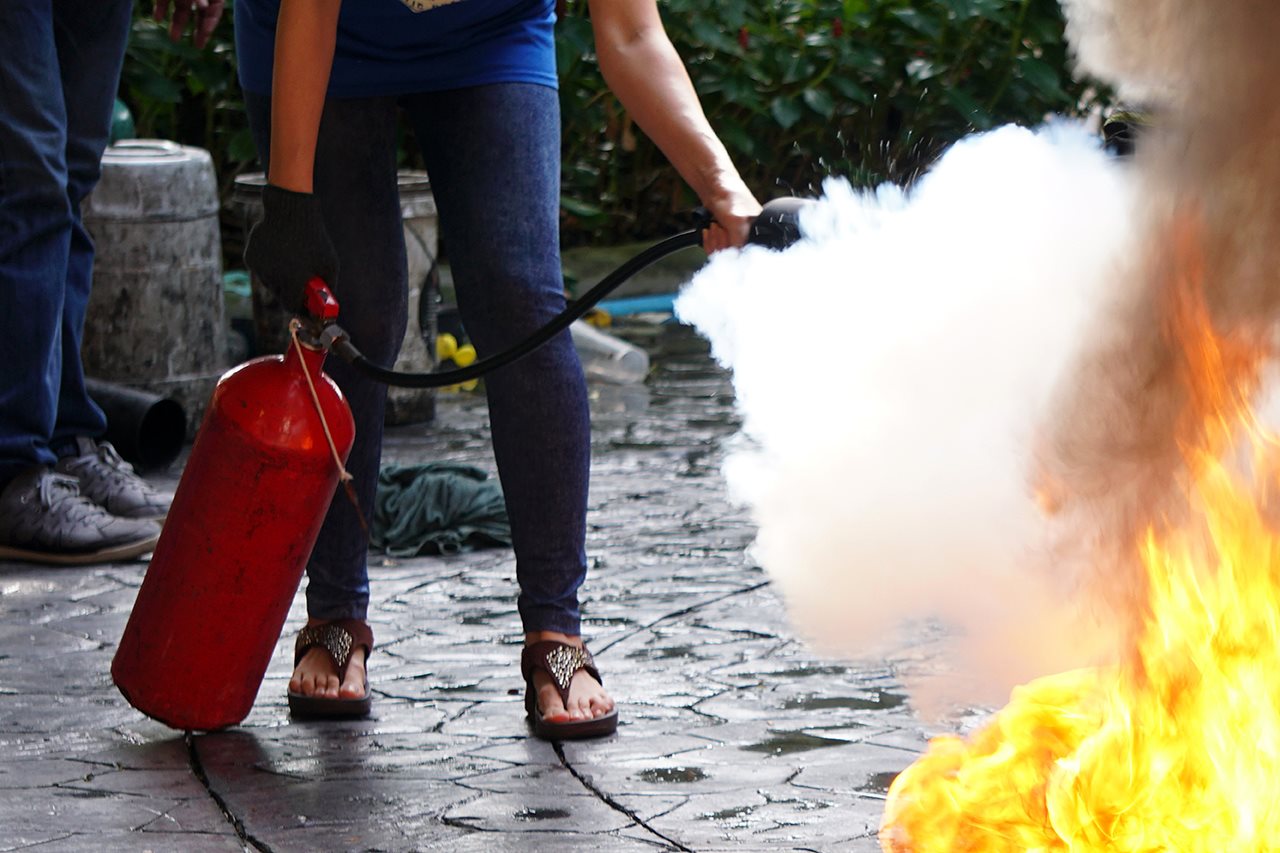 Fire is unpredictable and can quickly get out of hand, even under the best circumstances. Be prepared to put out a fire quickly if it becomes dangerous. Before starting a fire, make sure to have a garden hose or fire extinguisher near your fire pit.
Also, remember to check weather conditions in case there is a high risk of wildfire. Embers from even a small fire can blow onto dry leaves or other flammable materials.
3. Play it safe around fire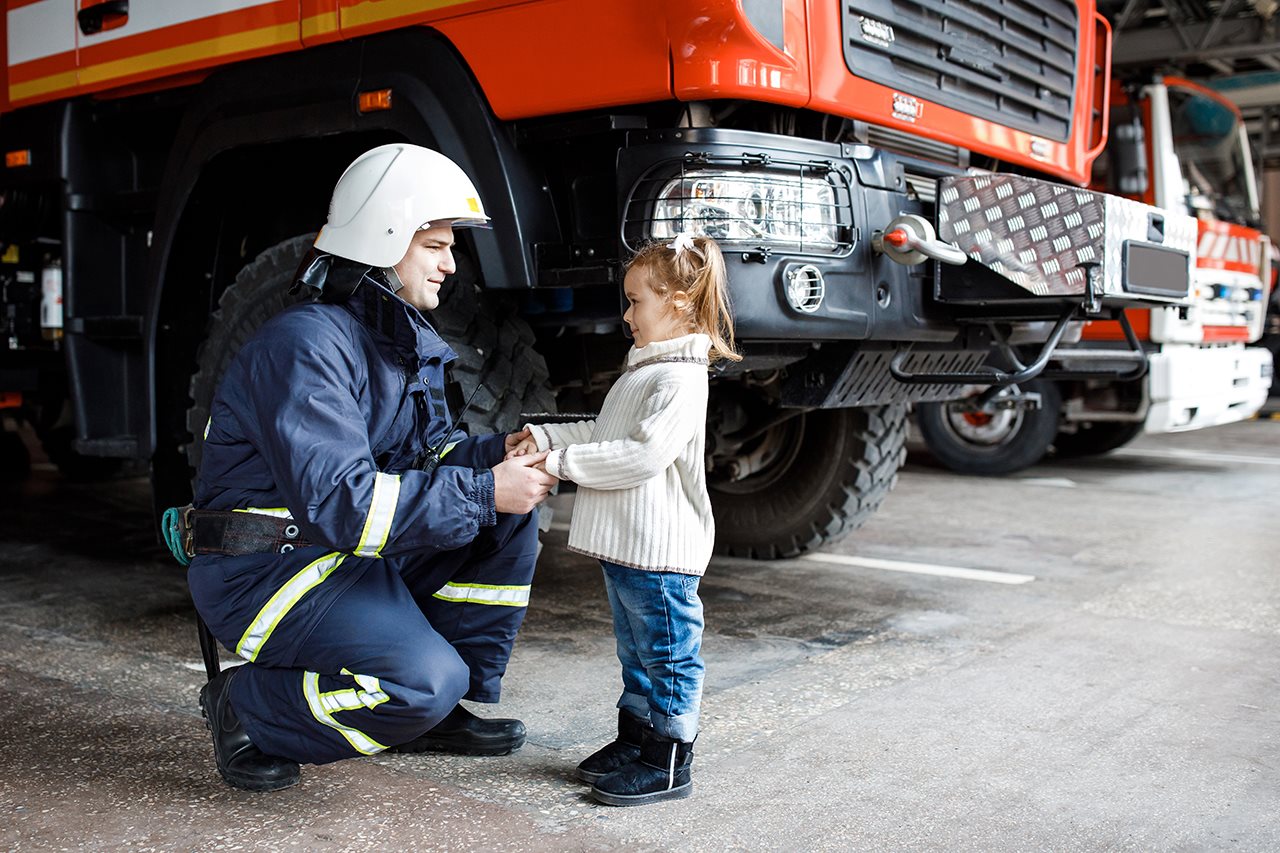 Teach your children how to "play safe and stay safe" when near a fire. Let them know that only an adult should handle lighting and maintaining a fire, and that a careless mistake could result in burn injuries or even death. Keep matches and fire starters away from children and keep an eye on them when enjoying a backyard bonfire.
4. Store gas cans outside and out of reach of children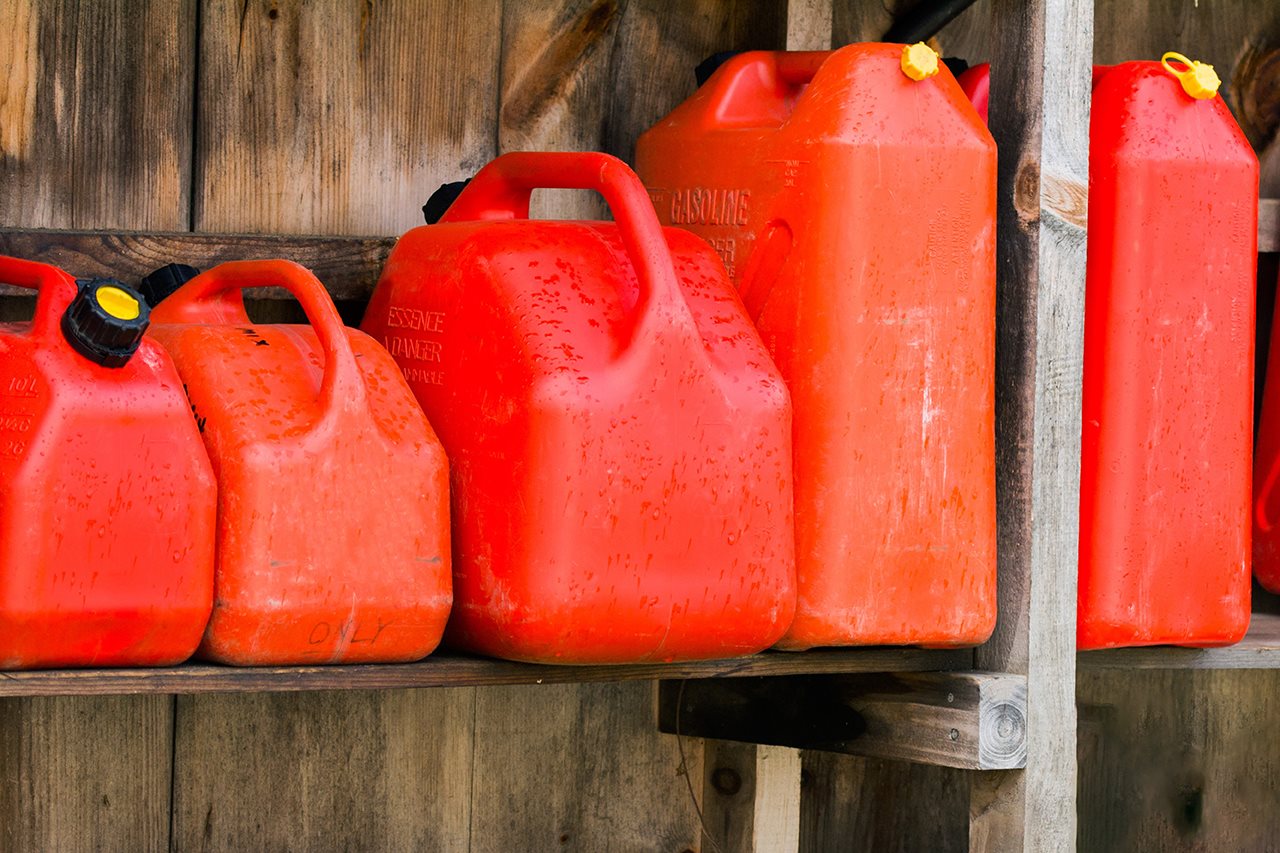 If you use a motorcycle, ATV, lawnmower, snowblower, generator or other equipment that requires gasoline, you'll need to properly store gas cans outside your home and out of reach of children.
Buy a child-resistant gas container with a flame arrestor, a simple device that can help prevent injuries. Keep gas cans in a well-ventilated, cool area outside the home, as vapors can ignite and start a house fire.
5. Transport gas cans safely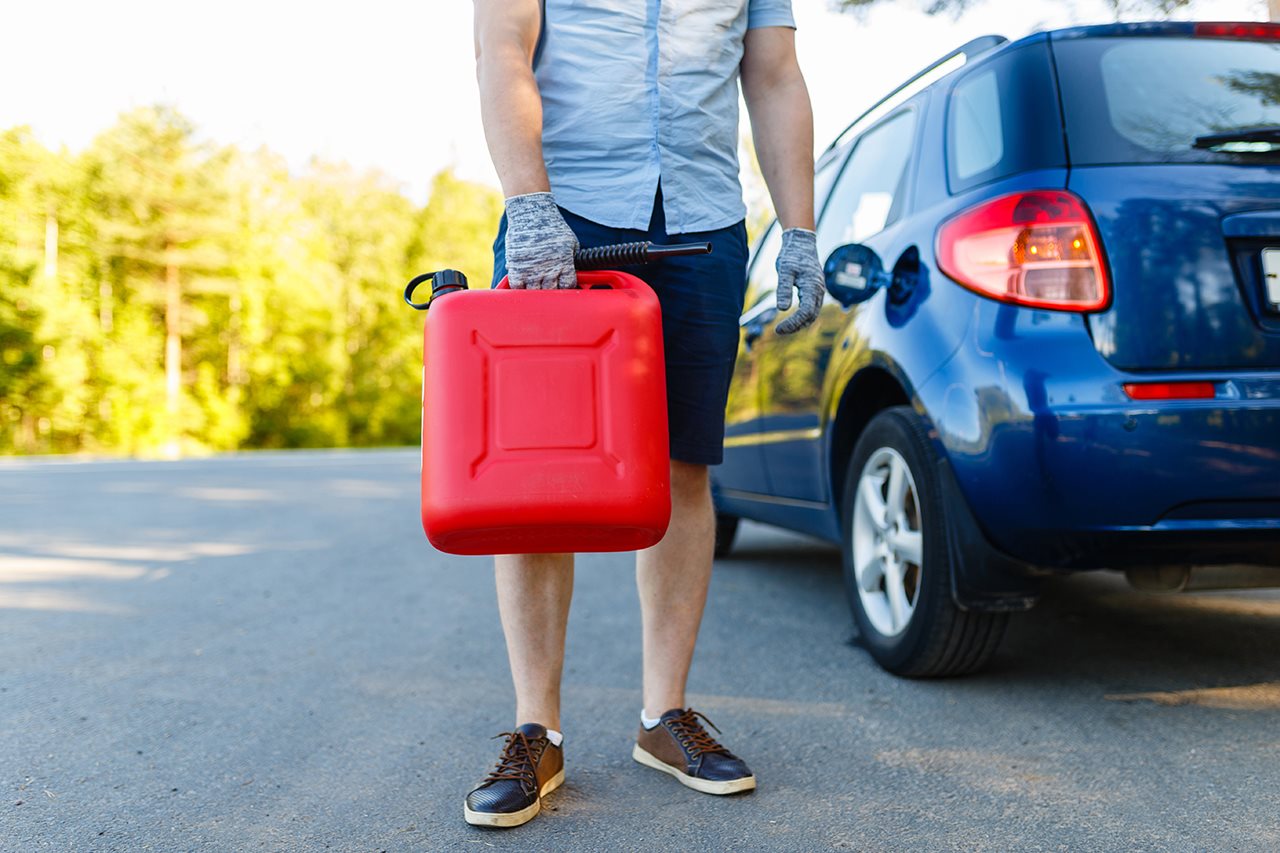 Whether you're buying or refilling a gas can, it's crucial that you use care when transporting it in your trunk or the bed of a pickup truck. Properly secure it so it won't spill or tip over.
If buying or filling a gas can is on your 'to-do' list, make it your last stop. As soon as you get home, remove the fuel container from your vehicle and store it in a safe, cool place.
Using these five tips, you can reduce your risk of serious burns or life-threatening injuries when using a fire pit or liquid fuel this summer. To learn more about fire safety and proper use of liquid fuel, visit CPSC.Gov/Safety-Education.