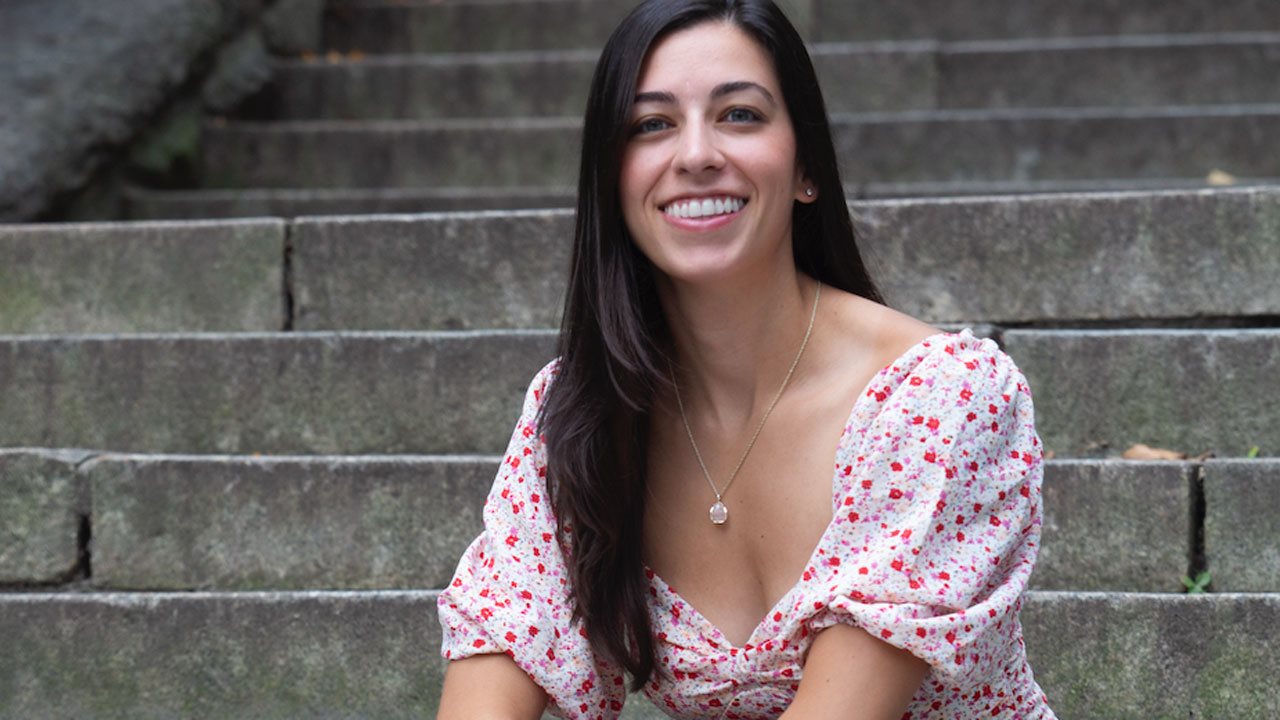 Photo provided courtesy of Jillian
(BPT) - By Arcutis Biotherapeutics
Psoriasis Action Month is about raising awareness of psoriasis and its impact, and encouraging individuals with this common skin disease to get the support and care that they need.
About 80 to 90 percent of people with psoriasis have plaque psoriasis, which often appears as raised, red and scaly plaques. However, in people with darker skin tones, plaques sometimes may appear more grayish, purplish or brownish. Plaque psoriasis can occur anywhere − yes, anywhere − on the body, including the knees, elbows, torso, and sensitive places like the face, genitals, and areas where skin touches skin. In these areas, psoriasis may appear as smooth and non-scaly lesions. Symptoms of plaque psoriasis can include pain, cracking skin and itching.
Diagnosing and treating plaque psoriasis can be complex and challenging − something Jillian knows firsthand. Jillian dealt with symptoms of plaque psoriasis on the back of her neck for 12 years before getting an accurate diagnosis and a treatment that worked for her.
'My symptoms first started in high school, when I had an irritated patch of skin develop on my hairline. As time went on, this turned into full-on scaly plaques along my hairline on the back of my neck. Throughout the last 10 years, those plaques started to grow and spread like tree branches down the side of my neck,' said Jillian. 'I had a ton of tests done over the years, but only got a diagnosis of plaque psoriasis late last year.'
As a personal trainer and dietitian, Jillian spends most of her days teaching others about healthy habits and how to love the skin they're in. Because of her profession, she spends most of the time with her hair up, which made her plaque psoriasis more visible, and made her feel self-conscious.
'In my profession, it's hard to have a condition like this because, unfortunately, people view your own health as a direct reflection of the quality of your professional knowledge. It also takes a toll on your mental health when you feel like you have to explain to everyone − from people at work to your hairdresser − that what they're seeing isn't contagious or anything to worry about,' she said.
Recently, Jillian tried a steroid-free cream, ZORYVE® (roflumilast) cream 0.3%, that is a prescription medicine used on the skin (topical), including in areas with skin folds, to treat plaque psoriasis in people 12 years of age and older. It is not known if ZORYVE is safe and effective in children under 12 years of age.
'Over the years I've tried almost everything out there − from various prescriptions to over-the-counter options and natural remedies. But they didn't work for me and were really complicated to use, and my plaque psoriasis just kept coming back,' she explains. 'I started applying ZORYVE daily, and it began working within weeks to manage both the visible symptoms of my plaque psoriasis by clearing my skin, and even the itch, too. Now, I can use ZORYVE when my psoriasis flares, and since it is steroid free, I feel comfortable using it wherever I have psoriasis. I also like that the cream is not greasy or messy, it spreads easily, and I just need to apply a small amount.'
In clinical trials, approximately 40% of 576 people treated with ZORYVE had significantly clearer skin, compared to approximately 6% of 305 people treated with a cream not containing the active ingredient at 8 weeks. Additionally, approximately 68% of the 447 people treated with ZORYVE had significant itch reduction, compared to approximately 30% of the 231 people treated with a cream not containing the active ingredient.
Prior to being treated, Jillian was hyper aware of the clothing she would wear and how she'd style her hair to try and cover the back of her neck as much as possible. Now that her condition is under control, it's one less thing she has to worry about.
'I used to be really embarrassed about my plaque psoriasis, but since I've found the right treatment that works for me, I no longer am,' said Jillian. 'I'm also getting married in January and feel confident that my psoriasis will remain under control, so I don't have to worry about clothing I wear during the events leading up to my wedding or how I wear my hair on my wedding day.'
If you're struggling with psoriasis or any other skin concerns, be sure to make an appointment with a dermatology professional. They will work with you to get the care you need and help you find the right treatment plan.
ZORYVE is for use on the skin (topical only). Do not use ZORYVE in or on your eyes, mouth, or vagina. Do not use ZORYVE if you have certain liver problems.
Before using ZORYVE, tell your healthcare provider about all of your medical conditions, including if you have liver problems, are pregnant or plan to become pregnant. It is not known if ZORYVE will harm your unborn baby. Tell your healthcare provider if you are breastfeeding or plan to breastfeed. It is not known if ZORYVE passes into your breast milk. Talk to your healthcare provider about the best way to feed your baby during treatment with ZORYVE. Breastfeeding women using ZORYVE should use ZORYVE on the smallest area of the skin and for the shortest time needed. Do not apply ZORYVE directly to the nipple and areola to avoid contact with your baby.
Tell your healthcare provider about the medicines you take, including prescription and over-the-counter medicines, vitamins, and herbal supplements.
The most common side effects of ZORYVE include diarrhea, headache, trouble sleeping, nausea, application site pain, upper respiratory tract infections, and urinary tract infections (UTIs).
These are not all of the possible side effects of ZORYVE. Call your healthcare provider for medical advice about side effects. You are encouraged to report side effects to FDA at 1-800-FDA-1088.
For more information about plaque psoriasis and product information for ZORYVE, a steroid-free topical that works across affected body areas, talk to your healthcare provider or visit www.zoryve.com.
Jillian lives with plaque psoriasis and is being compensated for her time contributing to this article. This is just one patient's experience. Results may vary.
SPONSORED BY Arcutis Biotherapeutics
© 2023 Arcutis Biotherapeutics, Inc. All rights reserved.
US-CRP-151-00007 08/23