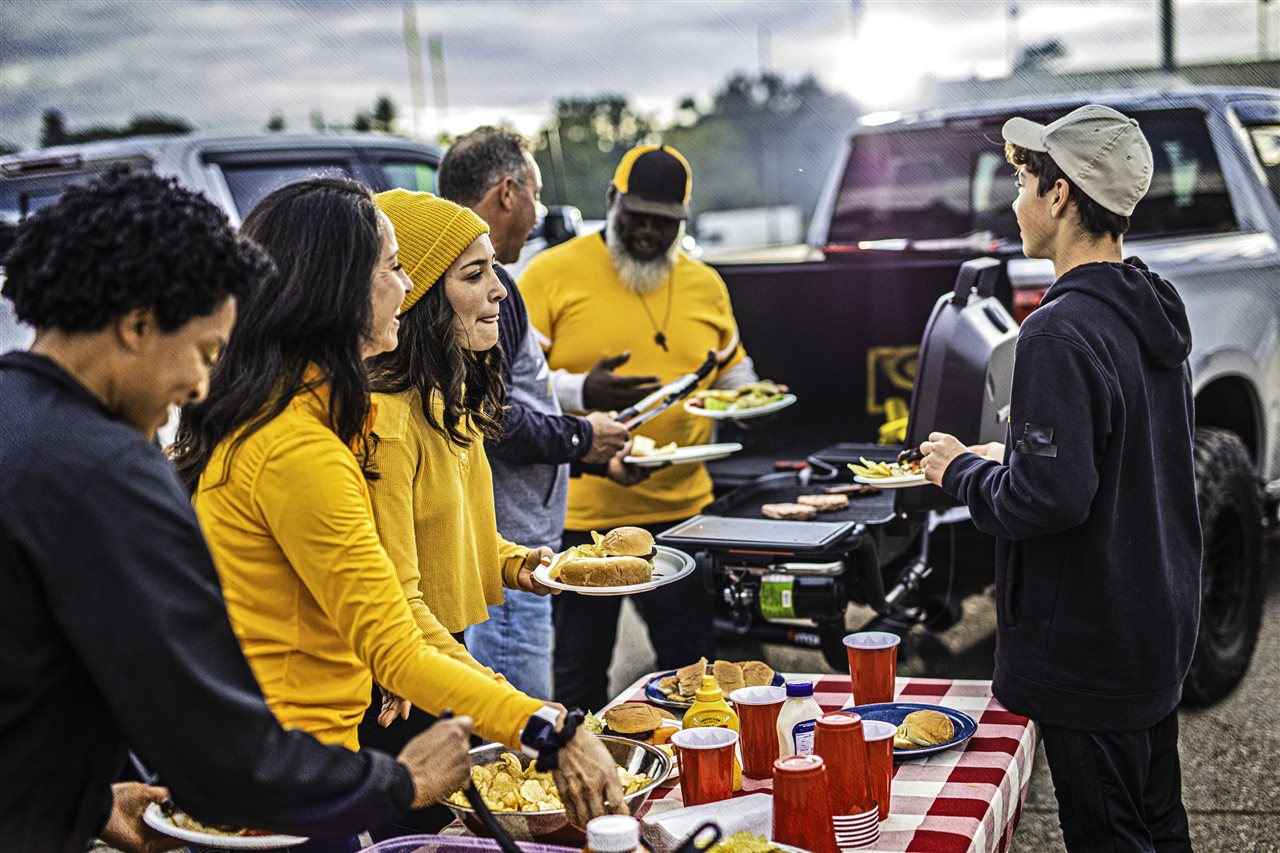 (BPT) - The time is finally here to dust off the jerseys, wrangle up the crew and get ready for football season. But first - the tailgate. From providing shade, space and support to firing up the grill, RealTruck is here to share its favorite truck accessories to make the most of your game day this season. You'll need additions to your truck that are stylish and reliable - the kind of gear that will have everyone else in the lot envious of your party before kickoff!
1. Body Armor 4x4 Sky Ridge 270XL Awning
No one wants to stand in the hot sun before entering the stadium. Having a cover that protects against all of Mother Nature's worst elements is an investment worth making. The latest technology in awning creation provides UV protection and waterproof coating while maintaining a lightweight frame. This model from Body Armor mounts to a roof or bed rack with both driver- and passenger-side mount options. Anyone who visits your tailgate will be comfortable and cool - all you have to do is provide the snacks and drinks.
2. Husky Liners Heavy Duty Truck Bed Mat
When you host a great tailgate, as you may already know, your truck bed runs the risk of getting damaged by loading and unloading supplies every weekend. Adding a protective layer can make all the difference. A great solution is the Husky Liners Heavy Duty Bed Mat for its super-tough, rubberized construction that keeps moisture out of the bed. This durable liner provides a secure surface for all your stadium essentials and makes for a quick and easy cleanup so you can beat the post-game traffic.
3. AMP Research Bed Step
A bed step is essential for any tailgating host who doesn't want to miss a minute of the game. The AMP Research Bed Step helps by making sure cleanup is quick, safe and easy. This bed step is anything but ordinary with its versatile features including a non-slip pad. The retractable step mounts directly to the side of the bumper and supports up to 300 pounds. With a frame that fits directly under the rear bumper it stays hidden until you need it. You might even be tempted to hop up and celebrate after your team scores the winning touchdown.
4. BAKFlip MX4 Tonneau Cover
Having the best products combined with an electric atmosphere is essential for an exciting tailgate. Tonneau covers are all about durability and reliability. They get the job done and look good doing it. The BAKflip MX4 is a hard-folding option to manage your full range of supplies to host the most popular pre-game event. Engineered for weather protection and security, this cover will make sure your party gear gets to the lot safely so you can focus on getting that W.
5. Hitchfire F-20 Grill
Last but most importantly, the ultimate tailgate has to have great food ahead of the game. You don't want to lug around a giant grill or compromise the quality of your game-day grub with a tiny BBQ that cooks one burger at a time. But with the Hitchfire F-20 you can get the latest tech in truck accessories without taking up space. This grill hooks up to your receiver hitch, so you don't need to store it in the bed. It comes with twin 10,000 BTU burners for speed and quality. You'll have hungry rival fans switching jerseys for this one.
Tailgate prep for your truck should be the last thing you worry about on game day. Score points with your friends and family with the best products and visit RealTruck.com for more accessories to amp up your football season.