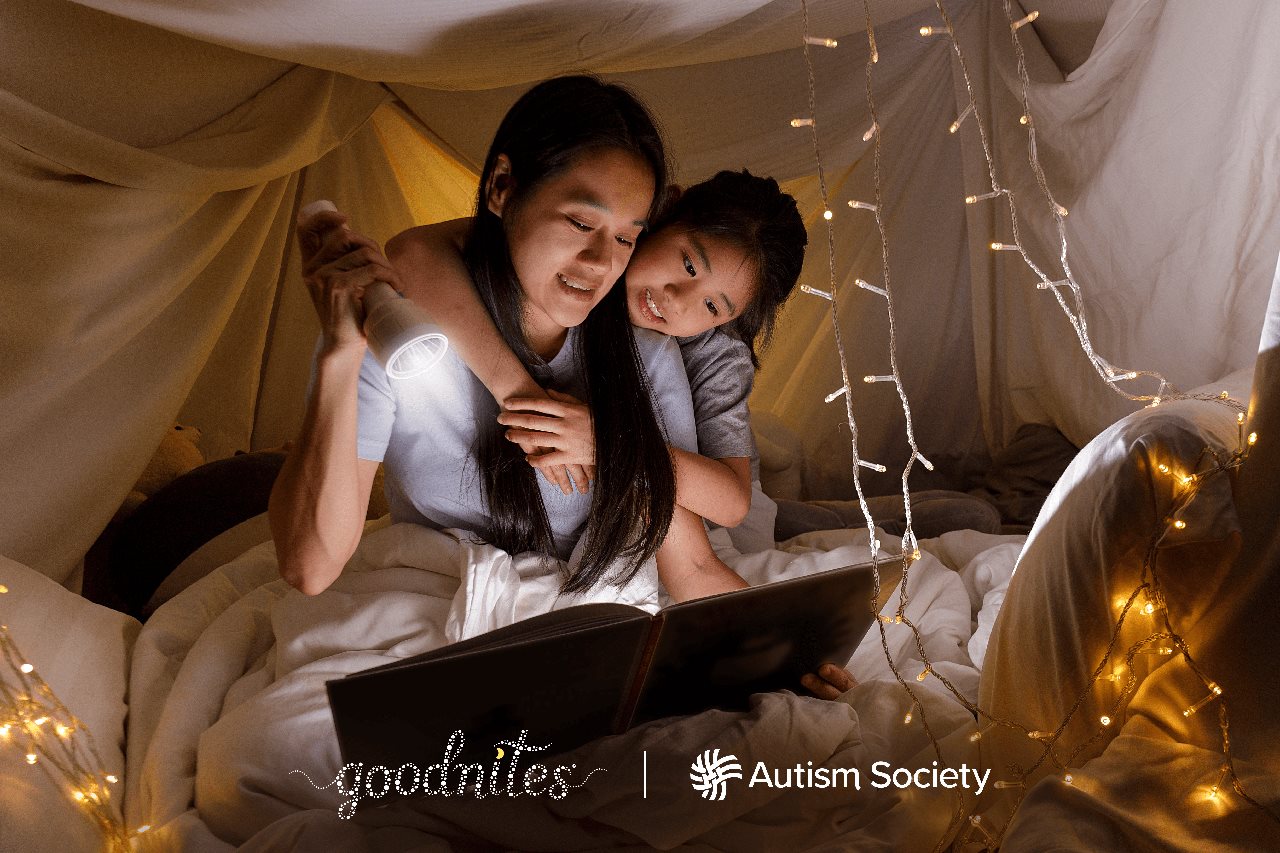 (BPT) - Bedwetting, also known as nighttime wetting/incontinence or nocturnal enuresis, can affect any child. For some children, bedwetting may be an unavoidable part of growing up. In general, children with intellectual disabilities such as autism and/or ADHD are more often affected by bedwetting than typically developing children.1 The impact of bedwetting goes beyond wet sheets and can affect the mental and emotional well-being of both kids and their caregivers.
Families of children with autism and/or ADHD are likely to face unique developmental and behavioral experiences and often feel they lack support and understanding from family and friends, even among those in the neurodivergent community. One of these shared experiences is bedwetting. In fact, 1 in 10 children who experience bedwetting has a disability, with Autism and ADHD being most prevalent.2
Goodnites®, the #1 bedwetting underwear brand,3 conducted a survey among parents of children with Autism and/or ADHD, ages 3 to 17, to uncover the physical, emotional, relational and mental impact of bedwetting.4 Parents of children who experience bedwetting report that both they (60%) and their children (41%) have experienced increased feelings of anxiety surrounding bedwetting. About two-fifths also state that bedwetting has made their children more anxious (41%) and lowered their children's self-esteem (38%).
Bedwetting also has a deep impact on caregivers: Half (50%) of parents say their child's bedwetting has caused them to feel like a failure as a parent and roughly half (48%) of parents feel bedwetting has led to concerns that others will judge them. Surveyed parents whose children experience bedwetting expressed that they feel friends (71%) and family (65%) don't understand the challenges of parenting children with autism and/or ADHD. Goodnites recently partnered with the Autism Society of America to support education and community efforts throughout 2023.
'While many children in the Autism community experience bedwetting for longer periods of time, sometimes into their adolescent years, it is often not talked about, leaving families feeling isolated,' said Christopher Banks, President and CEO of the Autism Society of America. 'By working with partners, like Goodnites, to provide education and resources, we can support families of children with autism, show that they are not alone, and help break the stigma surrounding bedwetting.
The Autism Society of America shares these tips to help children who experience bedwetting at any age:
Establish a consistent bedtime routine
Knowing what to expect every evening can help calm children and set them up for a successful night of rest. Go to bed at the same time each evening. Create a list of activities to do every night, such as going to the bathroom, brushing teeth and reading a book.
Use bedwetting underwear at night
Stock up on Goodnites bedwetting underwear, which are absorbent, disposable garments made for children ages 3 to 17 who experience bedwetting. To better serve the needs of children who experience longer-term bedwetting and provide size-inclusive products, they launched a dedicated XL size in 2021 that fits kids up to 140 pounds. Only Goodnites bedwetting underwear holds three water bottles5 and has 35% better leakage protection.6 They help enable your child to conquer bedwetting with confidence and wake up awesome!
The brand also recently partnered with the Autism Society of America to raise awareness for the needs of families that experience extended bedwetting, smash the bedwetting stigma and support the autism community.
Stay positive and supportive
Longer-term bedwetting can be a challenge for both caregiver and child. It's time to break the stigma and ensure both you and your child understand that it's not either of your faults. You can be your child's biggest help in achieving dry nights by always approaching bedwetting with empathy and understanding. Never shame a child, even if you feel frustration. Once kids start using bedwetting products, such as Goodnites, they will feel more confident surrounding their bedwetting as they wake up dry. Your goal is to empower them to manage their bedwetting and celebrate the successes while being understanding during any setbacks.

To learn more about bedwetting, visit Goodnites.com or AutismSociety.org and follow @goodnites on Instagram and @goodnitesbrand on TikTok and @autismsociety on Twitter and Instagram.
---
1. von Gontard, A., Pirrung, M., Niemczyk, J., & Equit, M. (2015). Incontinence in children with autism spectrum disorder. Journal of Pediatric Urology, 11(5). https://doi.org/10.1016/j.jpurol.2015.04.015
2. Goodnites Bedwetting Diary Study, ©Burke, Inc. 2021
3. Youth Pant Category Share Data
4. Goodnites conducted an online survey among n=1,000 U.S. parents of child(ren) ages 3-17 diagnosed with any form of Autism ADHD/ADD or spectrum disorders, including a subsample of n=353 whose neurodiverse child experiences nocturnal enuresis. The study fielded between Nov. 11th - 21st, 2022. The margin of error (MOE) is +/- 3 percentage points for the total sample and +/- 5 for the subsample who experience nocturnal enuresis.
5. Size Boy XL. Three 8 oz. Water bottles, 24 oz. total. Among national brands.
6. Boy Large vs. Ninjamas Boy Large