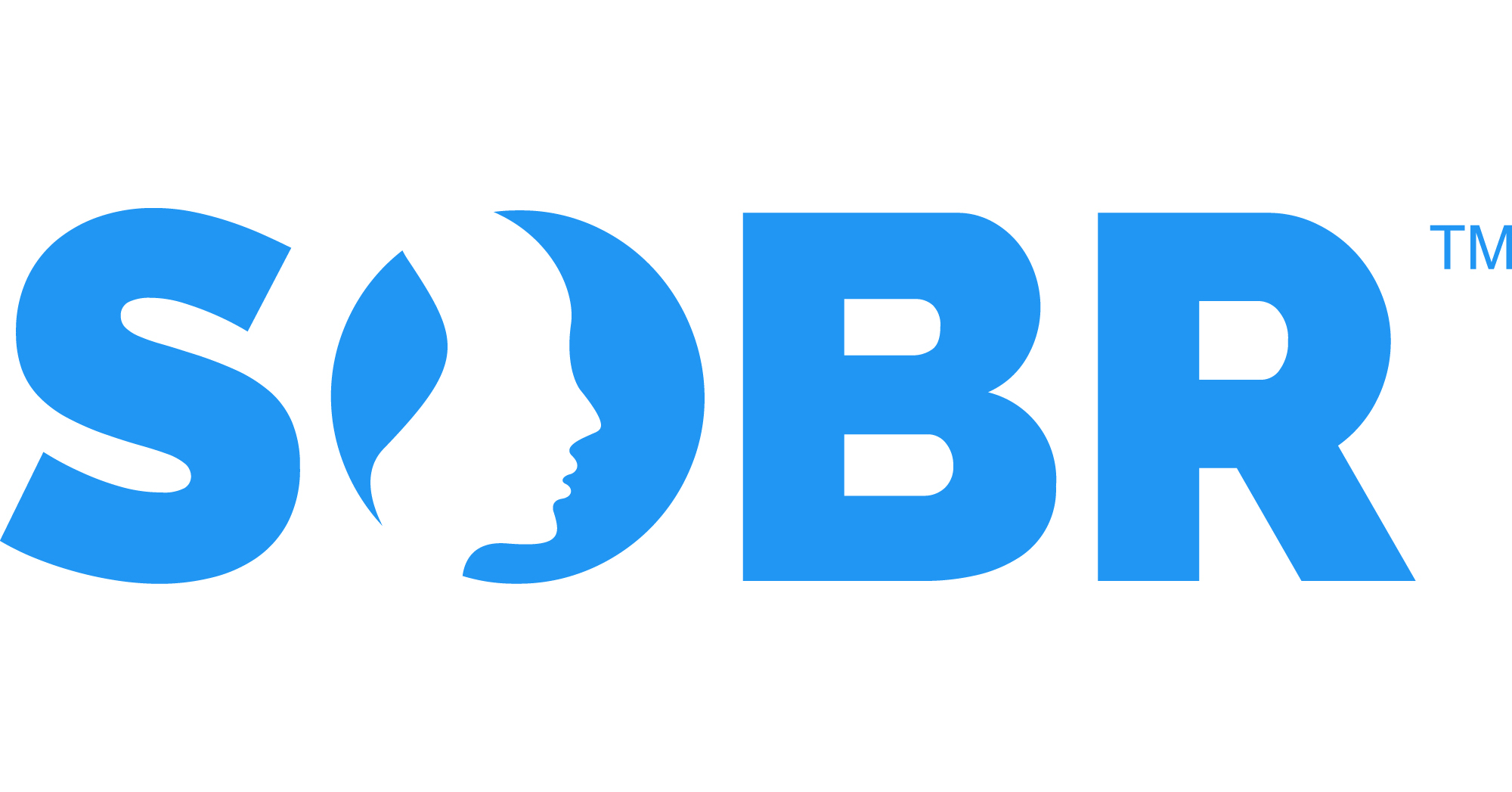 SOBR Safe, Inc. (NASDAQ: SOBR) stock stood out last week. Why? Because it closed green for the week, adding about 5% despite decidedly bearish market conditions. In fact, it was one of the handfuls of stocks accruing any bullish momentum in any sector as investors flew from risk assets to safe haven holdings. Of course, SOBR's rise wasn't a coincidence; it resulted from this smallcap company doing remarkable things related to alcohol screening and monitoring technology. And the better news for SOBR and its investors, the ride higher may be just getting started.
Plenty supports that bullish sentiment. Foremost, SOBR was raising capital timely, completing a $3.5 million convertible senior notes offering in March. More than timely before an expected chill in the credit markets, the fresh capital allows SOBR to expedite its revenue-generating mission to maximize value inherent to its innovative and disruptive alcohol-screening technology ahead of its original 2024 plan. And its value is no small measure. In addition to extending its financial runway, the strengthened balance sheet paves the way for SOBR to be even more opportunistic in executing its sales, integration, and licensing strategy. 
Thus, with the stock churning between the $2.03-$2.12 level and considering that SOBR appears better positioned than at any time in history to accelerate an aggressive income-producing agenda, the next spot of news could be the fuel needed to support a breakout and send SOBR stock back to 52-week highs of $8.91, roughly 328% higher than current levels.
Product Portfolio Adds Accretive Firepower
That sounds like a tall order, but it's not from a historical perspective considering the company is more potent now than then. And those tangibles are in the public domain, giving investors plenty of supporting ammo to appraise for higher SOBR share prices. Several value-creating events contribute.
Before completing its capital placement, SOBR announced signing a software as a service (SaaS) agreement with a prominent Native American tribe, a Self-Governing Nation in the United States serving thousands of members. The deal calls for initially implementing the SOBRcheck™ technology to ensure its transit fleet is 100% alcohol-free. Of course, SOBR providing, and the tribe using, an unintrusive method of supporting safe operations is good news for all. But here's the more significant reason investors should be excited about that agreement: it can open the door of revenue-generating opportunities to significantly more deals with the sovereign tribal nations.
In fact, if SOBR delivers the results intended, which historical performance indicates they will, this initial deal could lead to additional implementations across other critical, safety-sensitive functions and potentially expedite the pathway to earning revenue-generating business from among the 574 tribal nations in the United States. Still, while earning business from that market can be substantial, it's far from the only indicator that SOBR is a company in motion intent on creating sustainable shareholder value. 
In fact, its recently announced plans to target value inherent to the manufacturing and telematics markets could fuel company growth faster than even the most ardent bulls expect. And that plan is in progress, with SOBR starting to monetize near and long-term marketability opportunities in those niche markets. If revenues accrue as expected, current prices expose more than a valuation disconnect worth seizing, they could be the floor from where SOBR's bullish trend continues. 
SOBRcheck: A Game And Industry-Changing Technology 
That's speculative, but the bullish sentiment is warranted, with SOBR inking significant deals and its technology earning major industry accolades, including Occupational Health & Safety 2022 New Product of the Year and Child Safety Networks Safe Family Seal of approval for Safety Monitoring Devices. That recognition can be rocket fuel to its 2023 mission by immediately adding industry credibility that can accelerate market penetration and product adoption in multiple markets faster than expected. SOBR's target markets are potentially lucrative, going well beyond demand generated from the private sector, and likely to strengthen from legislation written more proactively than ever to protect businesses, schools, and highways from incidents and catastrophes related to intoxication. 
SOBR Safe earning the right kind of attention is no coincidence; it results from SOBR developing and bringing to market alcohol screening technologies that exponentially improve upon existing solutions. Its differences are also its advantages. Foremost, unlike other detection systems, its flagship product and platform, SOBRcheck, measures alcohol presence through finger touch technology, requiring no breath test or blood draw. Moreover, because of SOBRcheck's easy implementation and seamless integration into a company's cyber infrastructure, users can provide safe and potentially life-saving measures expeditiously compared to other screening systems. Just those two advantages have inspired new client interest and platform adoption. But they likely appreciate something more crucial. 
The critical consideration driving SOBRcheck adoption is that the device and platform effectively screen drivers. Often implemented at facility entry points, workers place a fingertip or palm on a device that generates a reading within 20 seconds. If the test detects alcohol, a report is generated that immediately flags the employee for management intervention, likely resulting in them not receiving the keys to a motorized vehicle, whether an 18-wheel truck or a forklift. However, "report" in the prior sentence is of utmost importance.
That's because, besides managing employee entrances, the SOBRcheck platform interfaces client infrastructures by creating reports and aggregating data via real-time reporting and analytics, an advantage that SOBR believes can and will forever change how companies monitor and manage zero-tolerance compliance.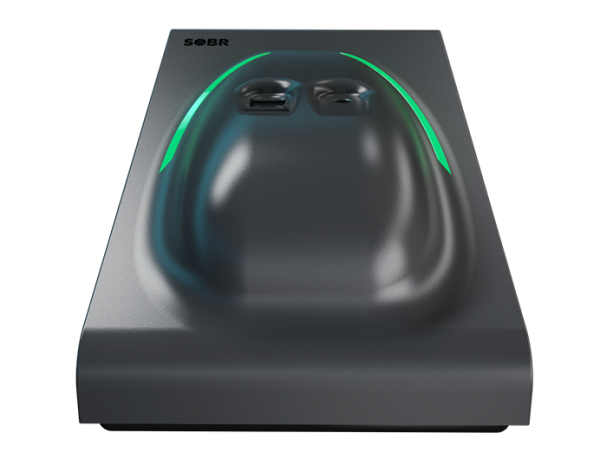 94% Accuracy Bests All Competing Screening Methods
Of course, for that to happen in SOBR's favor, the platform must be accurate, especially with life and livelihoods at stake. SOBRcheck checks that box, scoring an accuracy rate of 94% compared to low to mid 80% for current commercial breathalyzer technology. It draws its analysis by analyzing the natural humidity and vapor of the skin, a stark departure from the commonly used alcohol detection methods requiring breath, saliva, or blood. What's more, its uses can scale. 
SOBR offers additional detection devices, including the SOBRsure™ wristband, which utilizes the same touch technology but as a wearable device. This feature provides a considerable competitive advantage because it allows for initial and ongoing employee management. Don't disparage that capability, by the way. SOBR's technologies are not designed to assist in the micromanagement of employees but rather to support companies in doing the right thing: keeping intoxicated drivers off the highways and equipment. 
And if SOBRcheck results in a single life saved, its value extends for generations. Considering its applications can be an ideal alcohol-screening tool for DUI management, school bus companies, ride-share companies, and last-mile fleet businesses, meeting that objective is likely. 
Several Deals Are Accelerating SOBR's Growth
Proving that benefit could happen sooner than later. That may be inherent to SOBR's deal with product development and manufacturing firm BGM Electronic Services, Inc., which plans to use SOBRcheck™ as its new front-line alcohol screening solution. From an opportunity perspective, it's a big one by the agreement expediting SOBR's entry into the $4 billion U.S. manufacturing market. It could even help fast-track introductions and relationships with major auto manufacturers, including BGM clients Ford (NYSE: F), GM (NYSE: GM), and Stellantis (NYSE: STLA). Even through third-party relationships, the revenue-generating opportunity can be substantial through ties with BGM. During the height of the COVID pandemic, General Motors contracted BGM for the GM/Ventec/U.S. Government Ventilator Project, successfully delivering 390,000 electronic assemblies for 30,000 ventilators in just 150 days. 
BGM's work didn't go unrecognized. GM designated them its 2020 Supplier of the Year - Over Drive Achievement Award. That validation could help put businesses from logistics and defense manufacturing powerhouses like United Parcel Service (NYSE: UPS), FedEx (NYSE: FDX), and Lockheed Martin (NYSE: LMT) in SOBR's sights. Again, either directly related or through a third party, SOBR is a winner. There's more contributing to the SOBR appraisal. 
Capitalizing On An $8 Billion Telematics Market Opportunity 
To expedite growth, SOBR hired Chris Burton as Director of Commercial Development. He brings over 15 years of enterprise technology sales success and is well-connected to accelerate the introduction of SOBRsafe to the $8 billion U.S. telematics market through established industry relationships, including original equipment manufacturers (OEMs) Daimler, Freightliner, Continental, and Thomas Built Buses. Telematics is the "brain" inside a vehicle that provides real-time, remote reporting on driver behavior, performance, and fitness for duty.
He may also help secure major deals put in play by the legislative agenda. Those voices are already loud, and the most vociferous are from the National Transportation Safety Board (NTSB). In no uncertain terms, they are making clear they want the most effective technology to screen for alcohol implemented as quickly as possible. NTSB Chair Jennifer Homendy has not minced words about the urgency in making the agency's plan the law, recently saying, "We need to implement the technologies we have right here, right now, to save lives." Well, SOBR has that technology, and no one should be surprised if she's been told that SOBR's practical measures for protecting the roads, workplaces, and people on and in them are available. Her statement is another thing related to SOBR's mission: Timely. 
SOBRsafe's passive alcohol detection platform, SOBRcheck™, can already meet, integrate, and expedite embedding the objectives the NTSB refers to. In fact, with deals to ensure driver safety for companies like Continental Services and its 1,800 employees across four states, they already are. By providing an effective solution to proactively manage alcohol policy while complementing existing safety procedures, SOBR can benefit nearly any industry.
Another point to know is that the NTSB wants drug and alcohol screening mandates met by 2025. Thus, a tidal wave of business could be headed SOBR's way. 
Expanding Application Reach To Air, RideShare, And Child Safety 
It will come from more than companies managing highway and industrial vehicles. Partner company Butterfield Onsite Drug Testing is broadening SOBR's reach into the airline industry by building a SOBRsafe sales team to represent the company to a potentially global audience. Additional working partnerships expand company coverage. 
For example, SOBR established a distribution deal with the public benefit corporation Reconnect, which aims to renovate outdated substance management systems. The SOBRsafe platform provides a centralized space for participants within the justice space to digitally record data and access management systems. Similar deals with North-Star Care, Continental Services, and RecoveryTrek also help members regulate test results, expanding SOBR's reach further. That's not all. 
SOBR's partnership with the ride-share app RubiRides is another example of a practical solution to dangerous potential and liability. RubiRides specializes in trustworthy transportation for kids, creating a need for drivers to be reliably tested. SOBRcheck™ wristbands are the perfect tool to meet that challenge since they can continually monitor alcohol-free safety, upload data to the cloud in real time, and ensure sober driving. 
Moreover, as voices get louder, SOBR's same wristband technology could earn adoption among school bus companies and their drivers without delay. Needless to say, the revenue-generating potential from that market opportunity could reach the billion-dollar-plus level. That's still just one market opportunity.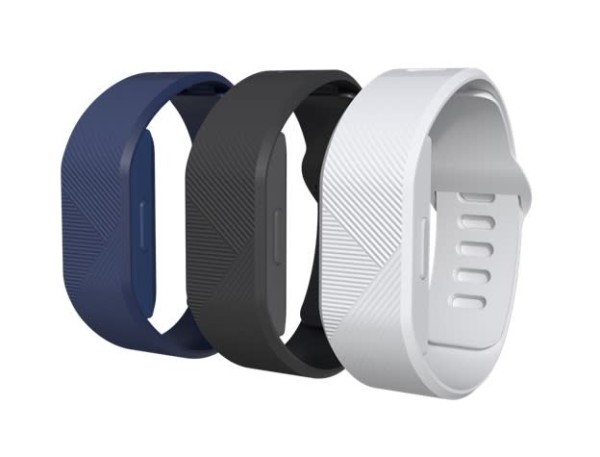 Bullish In A Bearish Market 
There are multiple billion-dollar markets in play. And whether valued singularly or packaged, the opportunities expose a considerable gap between intrinsic assets, inherent potential, and current share price. Moreover, despite recent strength and appreciation, current valuations should still be considered a ground-floor investment opportunity. Remember, while off of its YTD highs, SOBR is better positioned to accelerate revenue growth than at any time. That means a correction higher could be in play, a process already started.
Justifying the entire value thesis is that unlike most smallcaps trying to develop a product or find a niche, SOBR has a marketed product that is more than best-in-class in regards to ease and accuracy; it earned the OSHA New Product of the Year award and the Child Safety Networks Safe Family Seal of Approval for safety monitoring devices. Those awards are more than recognition; they are validation. Targeting rev-gen opportunities from multiple high-dollar markets that's an excellent box to have checked. 
Disclaimers: Shore Thing Media, LLC. (STM, Llc.) is responsible for the production and distribution of this content. STM, Llc. is not operated by a licensed broker, a dealer, or a registered investment adviser. It should be expressly understood that under no circumstances does any information published herein represent a recommendation to buy or sell a security. Our reports/releases are a commercial advertisement and are for general information purposes ONLY. We are engaged in the business of marketing and advertising companies for monetary compensation. Never invest in any stock featured on our site or emails unless you can afford to lose your entire investment. The information made available by STM, Llc. is not intended to be, nor does it constitute, investment advice or recommendations. The contributors may buy and sell securities before and after any particular article, report and publication. In no event shall STM, Llc. be liable to any member, guest or third party for any damages of any kind arising out of the use of any content or other material published or made available by STM, Llc., including, without limitation, any investment losses, lost profits, lost opportunity, special, incidental, indirect, consequential or punitive damages. Past performance is a poor indicator of future performance. The information in this video, article, and in its related newsletters, is not intended to be, nor does it constitute, investment advice or recommendations. STM, Llc. strongly urges you conduct a complete and independent investigation of the respective companies and consideration of all pertinent risks. Readers are advised to review SEC periodic reports: Forms 10-Q, 10K, Form 8-K, insider reports, Forms 3, 4, 5 Schedule 13D. For some content, STM, Llc., its authors, contributors, or its agents, may be compensated for preparing research, video graphics, and editorial content. STM, LLC has been compensated up to ten-thousand-dollars cash via wire transfer by a third party to produce and syndicate content for SOBRsafe, Inc. for a period of one month ending on 4/30/23. As part of that content, readers, subscribers, and website viewers, are expected to read the full disclaimers and financial disclosures statement that can be found on our website. The Private Securities Litigation Reform Act of 1995 provides investors a safe harbor in regard to forward-looking statements. Any statements that express or involve discussions with respect to predictions, expectations, beliefs, plans, projections, objectives, goals, assumptions or future events or performance are not statements of historical fact may be forward looking statements. Forward looking statements are based on expectations, estimates, and projections at the time the statements are made that involve a number of risks and uncertainties which could cause actual results or events to differ materially from those presently anticipated. Forward looking statements in this action may be identified through use of words such as projects, foresee, expects, will, anticipates, estimates, believes, understands, or that by statements indicating certain actions & quote; may, could, or might occur. Understand there is no guarantee past performance will be indicative of future results. Investing in micro-cap and growth securities is highly speculative and carries an extremely high degree of risk. It is possible that an investors investment may be lost or impaired due to the speculative nature of the companies profiled.
Media Contact
Company Name: STM, LLC.
Contact Person: Michael Thomas
Email: contact@primetimeprofiles.com
Phone: 917-773-0072
Country: United States
Website: https://primetimeprofiles.com/