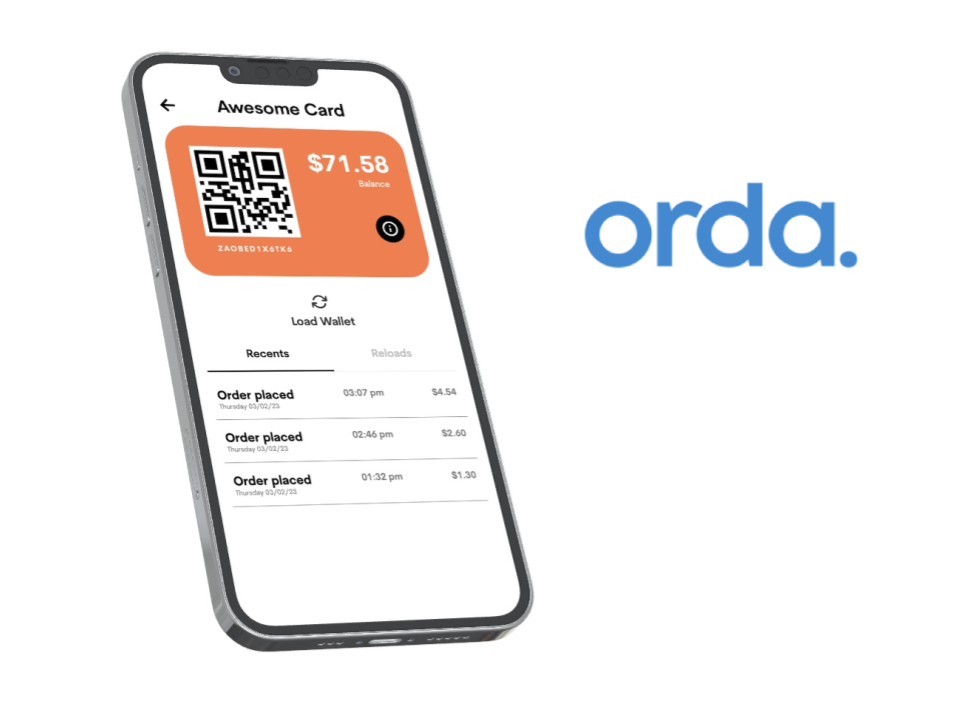 It may come as a surprise to learn that Starbucks is considered not just a coffee chain, but also a bank. Now it's time for every business to be a bank like Starbucks.
Starbucks created what is essentially a 0% interest loan by allowing customers to preload credit onto their mobile app. Loyal customers have served as a generous lender partner by preloading over $1.6B in funds. Consumers benefit as well since they get free rewards.
In a time where cashflows are more vital than ever, other businesses needed the same capitalization opportunity as Starbucks. Businesses also wanted to reduce payment processing fees by combining multiple payments into one. But, this was not feasible for most businesses to replicate due to the complexity of the preload credit program.
Today, Orda, the New York-based digital payments platform, announced the launch of Orda Preload Cards. The disruptive fintech solution allows businesses to offer their customers the ability to preload funds. Businesses get their own branded mobile app and kiosks ordering where consumers can load money into a digital wallet. Consumers get rewarded every time they load funds into their digital wallet. This creates an incentive for consumers to enable automatic reloads to refill the wallet anytime it drops below a predefined amount. Subscriptions are supported to further increase businesses' monthly recurring revenues. By combining multiple transactions into one, businesses are able to reduce overall processing fees from 8% to 2%.
Orda Preload Cards innovation was made possible due to Orda's proprietary ledgering system and patented drag-and-drop digital ordering platform.
"We have received countless requests from the fintech ecosystems we are plugged into, such as the Square, Cash App, Toast and Solana communities. Since day one, the number one request we have gotten from businesses was the ability to be their own bank with preload cards," said Roy Ganor, CEO of Orda. "Orda Preload Cards allows businesses to optimize their margins while consumers get the benefit of cost savings."
Enterprise organizations are able to partner with Orda on a fully customized preload credit solution. Interested enterprises may book a consultation with the Orda enterprise team at https://getorda.com/custom. 
Businesses can sign up for the Orda Preload Cards at https://getorda.com/preload-cards and can learn more at https://www.getorda.com/blog/posts/mobile-app-with-preloaded-card.
Media Contact
Company Name: Orda
Contact Person: Christine Davis
Email: Send Email
City: New York
State: New York
Country: United States
Website: getorda.com/preload-cards