Recent release "Why Don't People Like Me?" from Covenant Books author Theresa A. Roberts is an interactive journal that helps the readers in becoming the perfect version of themselves by encouraging them to know their real selves and grow from the current them.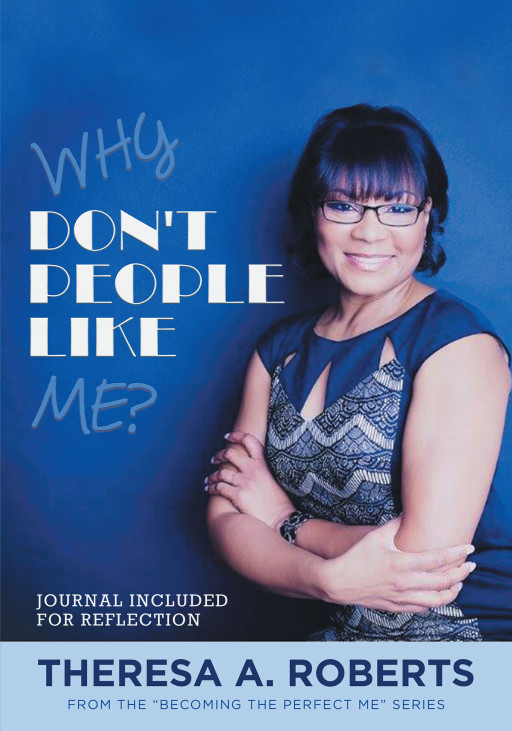 BEAUFORT, S.C. - October 6, 2021 - (
Newswire.com
)
Theresa A. Roberts, with an AAS degree in Computer Information Services and BA in Computer Business Management, a Telephony Support Analyst for municipal governments for over 23 years, a senior pastor in Love House Ministries, a dedicated wife and mother; has completed her new book, "Why Don't People Like Me?": a meaningful piece meant for the personal development of women. The author desires to aid women in learning about who they really are by discovering their strengths, weaknesses, likes, dislikes. She presented a 38-chapter guidebook to motivate women in unlocking their highest potential by diving into their deepest thoughts, their unknown pain and struggles, and their forgotten dreams.
Theresa writes, "I asked myself, 'What is happiness, and when do I know when I have finally found it?' God took me through a process, and I found out that happiness is not what I possess, or who I am with, and happiness is not anything that anyone can offer me. Happiness is the success I achieve when I accept my life with its imperfections and utilize what I have learned to change someone else's life. Thus, with a simple 'Yes' I said to the Lord I will accept my life as my journey to become the perfect me. Perfect is not one without flaws; it is one that requires me to be the best that I can possibly be; then to Him, I am perfect for today and prepared for tomorrow.
"God designed our life for us to enjoy, not just to survive. We often wish ourselves out of our current moments of life, just for us to walk right past them into the next season without recognizing what we left behind.
"This book is designed to take you on a journey through the inner thoughts and deepest hurts of your life. The questions and assessments require you to be honest and transparent with yourself in order to get real answers and get to the root of issues in your life. This process will also help you identify who you really are and see how everything in your life has purpose. 
"By the end of this book, not only will you be able to answer the question of 'Why don't people like me?', but you'll also be one step closer to becoming the perfect YOU."
Published by Covenant Books of Murrells Inlet, South Carolina, Theresa A. Roberts' new book is an introspective publication designed to help women in understanding why they were created. This is an insightful reference book that proves how everything in life has its purpose. Joy and sorrow, every stumbling block and achievement, all the tears and smiles, they're all part of one's journey in becoming the perfect them.
Readers can purchase "Why Don't People Like Me?" at bookstores everywhere, or online at the Apple iTunes Store, Amazon, or Barnes & Noble.
Covenant Books is an international Christian-owned and -operated publishing house based in Murrells Inlet, South Carolina. Covenant Books specializes in all genres of work that appeal to the Christian market. For additional information or media inquiries, contact Covenant Books at 843-507-8373.   
Press Release Service by
Newswire.com
Original Source:
Theresa A. Roberts' new book, 'Why Don't People Like Me?' is a powerful read intended to help women identify both their strengths and weaknesses from the inside out