Recent release "Chosen: Why Me?" from Covenant Books author Milton Villarreal is a revealing account meant to provide spiritual direction and guide everyone in living a life in accordance with God's plan.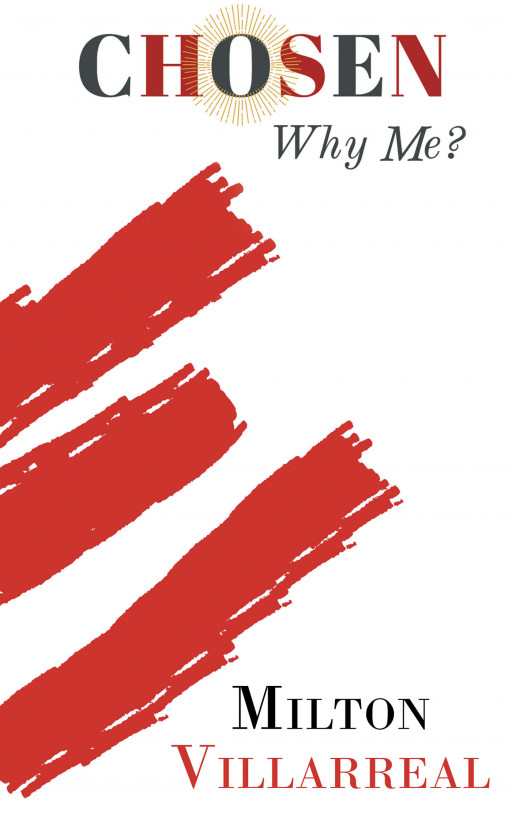 GRAND PRAIRIE, Texas - September 28, 2021 - (
Newswire.com
)
Milton Villarreal, a founder of a bilingual ministry called Let's Pray Twogether, a follower of Christ since 2006, a loving husband to his wife of two decades, has completed his new book, "Chosen: Why Me?": an uplifting reminiscence taken from the author's life journey. It contains the memorable experiences, revelations, and things that God had said and tasked him to do. Within the pages of this book, readers are going to witness the moments in the author's life when he felt the presence of the Holy Spirit. In fact, even when the author was still working on this piece, he could sense that the Creator guided him in this revelation.
Villarreal shares, "This book contains part of my testimonies. I will specifically share times when I heard the voice of God—the times I obeyed and also the times I did not. As I write this book, I realize that God has always been taking care of me. I began to wonder how he chose me to write this book. 'Why me, Lord?' I asked. I thought, Well, there certainly are others with better stories and testimonies than mine. I realized that he chose me in spite of my limitations, and I am sure he has done the same with you. Think about it. Do you realize it? God has called us to bring hope to those who no longer have it. It doesn't matter what we may be going through, God can still use you.
(We all have a purpose and a calling. What are you doing with yours?)"
Published by Covenant Books of Murrells Inlet, South Carolina, Milton Villarreal's new book is a compelling prose that delves into the unfathomable actions of the creator. In some of the pages of the book, the author presents an anecdote where he questions whether it's the devil's doing or God is simply testing him and pushes him out of his comfort zone.
There may be times that the voice of the Holy Spirit leaves a believer in doubt, but as soon as the reader finishes this book, they will gain insight on God being in control of everything. He is a trustworthy, loyal, and dependable God. Everything that's been happening in one's life is part of His greater plan.
Readers can purchase "Chosen: Why Me?" at bookstores everywhere, or online at the Apple iTunes store, Amazon, or Barnes & Noble.
Covenant Books is an international Christian-owned and operated publishing house based in Murrells Inlet, South Carolina. Covenant Books specializes in all genres of work which appeal to the Christian market. For additional information or media inquiries, contact Covenant Books at 843-507-8373.   
Press Release Service by
Newswire.com
Original Source:
Milton Villarreal's New Book, 'Chosen: Why Me?' is a Powerful Testimony Proving That Everyone Has Their Own Preordained Purpose