Amplitech continue to develop state of the art 5G and quantum computing technology including Cryogenic Amplifiers and continue to excel in customer satisfaction.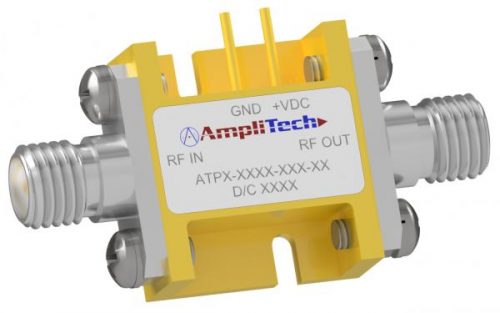 Bohemia, United States - September 4, 2020 /PressCable/ —
BOHEMIA, NY / September 4th, 2020 / AmpliTech Group, Inc. filed its 10Q for the quarter ended June 30, 2020 ("2Q") on Friday, August 14th, 2020 with the following key metrics:
Revenue for 2Q was $660,699 up $29,491 or 4.67% from the same quarter in 2019;
Revenue in 2Q was significantly affected by the Covid-19 induced shutdown, where both the company was forced to close its facilities for approximately 8 weeks, and its customers and its customer's supply chains were disrupted;
Gross Profit and Gross Margin were negatively impacted in 2Q vs 2Q 2019, with the company reporting Gross Profit and margin of $225,988 and 34.2% in 2Q vs $360,766 and 57.2% in same quarter 2019;
Adjusted 2Q EBITDA was $(144,394) as compared to $147,054 in the same quarter in 2019;
Both Gross Margin and EBITDA were negatively impacted by the reduction in orders processed during the period, as a result of the Covid-19 shutdown;
In addition, the company made significant investment in the business during the period, which resulted in higher wages and opex in 2Q vs 2Q 2019, which is expected to begin to pay dividends to the company in the second half of 2020, 2021 and beyond, as we emerge from the pandemic;
On a positive note, Amplitech is preparing for an investor roadshow to highlight its 5G presentation.
Cash and cash equivalents and undrawn credit facilities at June 30,2020 was $932,546 as compared to $960,067 at June 30,2019; and
Open orders at of August 14, 2020 stood at approximately $1.8 million, up significantly from the first quarter 2020, as the company's pipeline begins to rebuild.
In commenting on the performance of the company to date, and on its future prospects, Fawad Maqbool, the CEO said "I am very proud of the job our team has done under these extreme circumstances; we have gotten through a very difficult time and I can see the light at the end of the tunnel. We are not exactly sure how long that tunnel is, but we are confident in our ability to generate significant growth for our stakeholders as we emerge from this pandemic. I say this because I have confidence in our team and our existing products, but, even more so, I am very excited about the future products and markets that we are working on in the areas of 5G and quantum computing, where we have made significant progress on our IP and our designs. We have had new and existing customer requests for custom cryogenic products in both Satcom and Nanophysics markets, indicating support for our new products. We have recently updated shareholders on some of these developments and we look forward to updating shareholders further as these we make progress. Lastly, given the interest by the stock market in the industries in which we currently operate and are targeting (Satcom, Wireless, 5G, Quantum Computing etc), we are hopeful that we will be able to complete a financing and uplift to Nasdaq in the near future. Obviously, there is no guarantee that this will happen given the unknowns in the market, the business and the pandemic, but is our goal to push forward this year with a Nasdaq financing as our priority."
Contact Info:
Name: Jatin V Mehta
Email: Send Email
Organization: Amplitech Group Inc
Address: 620 Johnson Avenue , Bohemia, NY 11716, United States
Phone: +1-866-875-6382
Website: http://www.amplitechinc.com
Source: PressCable
Release ID: 88975209