--News Direct--
Sipa Resources Ltd (ASX:SRI) managing director Pip Darvall tells Proactive reprocessed airborne geophysical data has added additional weight to the target area for rare earth element (REE) mineralisation previously identified on its 100%-owned Wolfe Basin Project. Wolfe Basin is in a prospective location, within eight kilometres of the nearby Cummins Range REE and phosphate deposit in WA's northeast.
Elevated REE results in historic drilling coincide with a magnetic anomaly trending onto Sipa's tenure for about 7.5 kilometres.
On July 4, the company said analysis of historical drill assays from the project, revealed coincident elevated REEs and a magnetic anomaly in close proximity to the Cummins Range REE and phosphate deposit, owned by RareX Ltd.
"Based on the radiometric anomalies, we are even more confident of our new REE target area. Indications are that we are likely to be able to quickly and cost-effectively surface sample the target area to identify the most prospective areas for future drill testing in an area where no previous detailed work has ever been completed," Darvall said.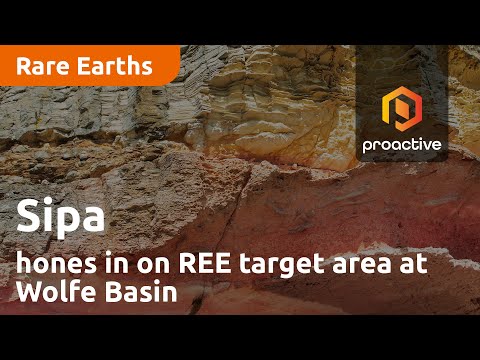 Contact Details
Proactive Investors
Jonathan Jackson
+61 413 713 744
jonathan@proactiveinvestors.com
View source version on newsdirect.com: https://newsdirect.com/news/sipa-hones-in-on-ree-target-area-at-wolfe-basin-459879237