San Antonio, Texas-based personal injury law team Reyna Law Firm (210-360-9979) announced timely upgrades to its services, aimed at those who've been wrongfully hurt in ridesharing accidents.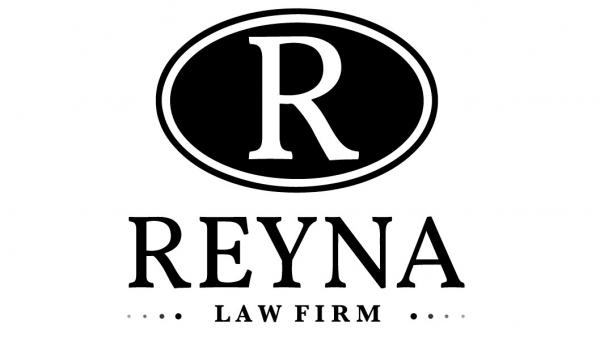 San Antonio, United States - August 29, 2023 —
With public reliance on rideshare services growing across Texas, Reyna Law Firm moves preemptively to bolster its legal focus on cases involving Uber and Lyft vehicle crashes. Those injured in such accidents can now turn to the firm for counsel when seeking fair compensation to the tune of financial reimbursement.
For more information see https://www.reynainjurylaw.com/
Reyna Law Firm's upgraded services also include full injury claim navigation, assisting hurt parties by taking on all required duties involved with cases. From paperwork filing to settlement negotiation and courtroom representation, the firm's accomplished accident attorneys resolve to help injured victims attain correct amounts in line with their lawful rights.
While ridesharing apps are often used by individuals wishing to save time or act responsibly when traveling, the risk of accidents remains evident - especially on busy roads such as those in and around San Antonio. Injuries stemming from a vehicle collision can have disastrous financial implications, which is why Reyna Law Firm looks to provide guidance.
As explained by a representative of the firm: "Being injured in a San Antonio accident can lead to mounting medical bills, lost wages, property damage, and ongoing pain and suffering. Our priority is standing shoulder-to-shoulder with you as we do our best to force the negligent party and insurance companies to compensate you for the disruption to your life that you've experienced."
Ridesharing platforms such as Uber and Lyft have strict protocols and often complex rules, meaning that liability for accidents varies depending on timing and circumstances. Reyna Law Firm offers to assess injury cases accordingly, determining where culpability lies and planning legal strategies against either drivers, companies, or their insurers.
Often, liable parties look to offer quick settlements in order to avoid lengthy and costly court proceedings. However, Reyna Law Firm warns that initial offers might not reflect fair compensation for the injuries, losses, and emotional toll left by accidents. As such, its lawyers are able to maneuver negotiations with the aim of adjusting settlement figures to a more appropriate sum.
The gathering of evidence is a crucial part of Reyna Law Firm's services. By collecting witness statements, medical records, and video footage where applicable, its attorneys aim to demonstrate innocence on the part of victims while showing why they need to be duly compensated.
One recent client remarked: "If you're looking for a lawyer you and your family can depend on, you've come to the right place. Reyna Law Firm helped us out in our time of need."
Interested parties can find further details about Reyna Law Firm and its San Antonio legal services at https://www.reynainjurylaw.com/san-antonio
Contact Info:
Name: James Lewis
Email: Send Email
Organization: Reyna Law Firm San Antonio
Address: 8000 I.H. 10 West Ste 600, San Antonio, Tx 78230, United States
Website: https://www.reynainjurylaw.com/san-antonio

Source: PressCable
Release ID: 89106133
If there are any deficiencies, problems, or concerns regarding the information presented in this press release that require attention or if you need assistance with a press release takedown, we encourage you to notify us without delay at error@releasecontact.com. Our diligent team is committed to promptly addressing your concerns within 8 hours and taking necessary actions to rectify any identified issues or facilitate the removal process. Providing accurate and trustworthy information is of utmost importance.