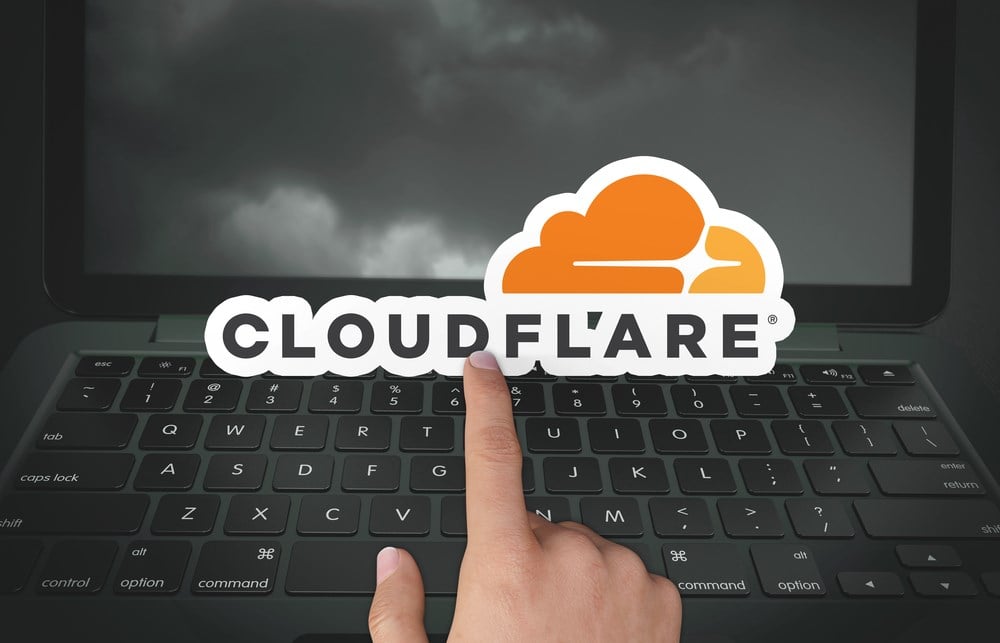 Cloudflare Inc. (NYSE: NET) shares are up only fractionally since the company's second-quarter report on August 3, after it's been the subject of conflicting analyst calls.
Revenue grew  32% year-over-year to $308.5 million, while earnings increased by 900% to 10 cents a share. It marked the eighth quarter of earnings growth of 133% or more. 
One possible red flag: Revenue growth, while strong, has been decelerating for the past four quarters. 
Cloudflare now has 174,000 paying customers, with more than 60% of revenue coming from large customers and 47% of revenue generated outside the U.S. It operates in more than 275 cities and 100 countries globally. 
Cloudflare is a cybersecurity and Web performance specialist that provides services to protect Web sites and online applications from various online threats. Its services operate by routing Web traffic through its global network, offering security, content delivery, and faster user speeds.
"Serverless" Architecture 
The company says its network is designed to grow capacity quickly and to shift customers and traffic across its network efficiently. It refers to this architecture as "serverless" because the company can deploy standard, commodity hardware, and its product developers and customers don't have to worry about the underlying servers.
"Because we manage the execution and prioritization of code running across our network, it means that we are both able to improve the performance of our highest paying customers and also effectively leverage idle capacity across our network," says the company in regulatory filings. 
In the second-quarter earnings release, CEO Matthew Prince referred to "challenging times," a common refrain in earnings reports, even as inflation is moderating and 79% of S&P 500 companies topped analysts' estimates in the past quarter.  
Cloud Provider For AI Startups
"By our estimates, Cloudflare is the most commonly used cloud provider across leading AI startups," said Prince in the earnings statement. 
"We believe we're uniquely positioned to become a leader in AI inferencing and have a lot more in store across the entire AI lifecycle to help enable companies to build the future," Prince added.
In a note, as he downgraded Cloudflare shares to "sell" from "neutral," Guggenheim analyst John DiFucci wrote, "While we continue to view the vision of NET as what true Cloud should have always been, we believe there is certainly execution risk associated with the attainment of this, and again believe the stock has gotten way ahead of itself."
Lowered Price Target
DiFucci lowered his price target to $50 and added that he also believes there is risk in near, mid, and long-term estimates, along with execution risk.
"We believe the modest 2Q23 beat will not likely carry over to the second half, where a steep hill of New [annual recurring revenue] needs to be climbed just to meet expectations (informed by guidance) – unless, of course, the macro backdrop (described as a "grind" by management) significantly improves."
DiFucci added that even modest improvement would not be enough to achieve the company's long-term target of $5 billion in revenue for 2027, given the growth rate that would be necessary. 
Strong YTD Advance
Cloudflare shares have advanced 40.70% year-to-date, so investors have had conviction. However, in the past month, the stock declined by 6.37%, forming a relatively shallow consolidation, as a glance at the Cloudflare chart will show. 
Meanwhile, Cloudflare analyst ratings show a consensus of "hold" based on 23 analyst ratings. On the same day DiFucci downgraded the stock, Morgan Stanley reiterated its "equal weight" rating. Immediately after the earnings report, Wells Fargo, TD Cowen, Goldman Sachs, Needham and Mizuho boosted their price targets on Cloudflare. 
Analyst ratings and evaluations can always differ, and the consensus view is formed by aggregating the forecasts, opinions, and recommendations from multiple financial analysts who cover the stock. 
At this time, Cloudflare's fundamentals look sound. Wall Street's consensus earnings view calls for a net income of 37 cents a share, an increase of 185%. Next year, analysts expect earnings to come in at 44 cents a share, an increase of 19%.