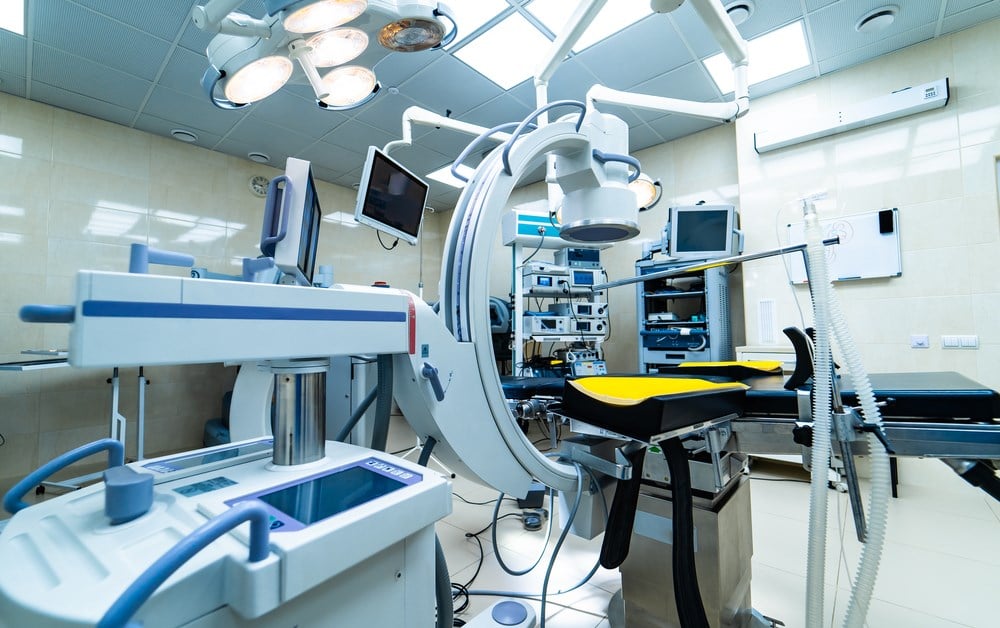 After a pandemic pause, hip and knee replacements are back. Long-postponed surgeries are being rescheduled, which is bad for business at insurance companies like UnitedHealth Group Inc. (NYSE: UNH), but potentially good business for surgery centers like Surgery Partners Inc. (NASDAQ: SGRY) and companies like Zimmer Biomet Holdings Inc. (NYSE: ZBH) that manufacture joint-replacement technologies. 
Intuitive Surgical Inc. (NASDAQ: ISRG), which makes robotic surgery systems, also gapped up on the potential for increased revenue. 
At a recent healthcare industry conference, UnitedHealth executives said more Medicare patients are accessing services they put off in the past three years. They warned that UnitedHealth's share of premiums going out the door toward healthcare expenses would likely be higher than anticipated in the current quarter, and for the entire year. That pent-up demand is expected to put a dent in the company's profitability. 
UnitedHealth gapped down 6.40% on June 14 on the news, in more than four times the average trading volume. The stock made up a portion of that loss on June 15 as the stock was trading higher. 
Insurers With Medicare Exposure Gapped Lower
The worry spread to other insurers with exposure to Medicare. Humana Inc. (NYSE: HUM) fell 11.24%, Elevance Health Inc. (NYSE: ELV) and Centene Corp. (NYSE: CNC) also gapped down in heavy volume on June 14. 
But the situation leading to insurers' woes is creating a dose of wellness for companies that run the surgical centers that are delivering the services to patients. 
Nashville-based Surgery Partners gapped up on June 14 as investors realized the business potential. The stock closed 5.04% higher and was advancing higher again on June 15.
The company specializes in surgical care and ancillary services, such as pain management. Its network of facilities includes more than 180 locations in 32 states.
Facilities Getting Busy
Analysts expect the company to grow earnings to the tune of 227% this year, to $0.52 a share. In its first-quarter earnings report on May 1, the company said days adjusted same-facility revenue increased 10.3% year-over-year. Revenue per case increased by 4.8% and same-facility cases increased by 5.3%. Investors will undoubtedly be watching that last metric to see how much busier these facilities get. 
With the June 14 price action, the stock cleared a cup-with-handle base. It's currently in a buy range, as it's trading 3.5% above a buy point at $41.80.
Tenet Healthcare Corp. (NYSE: THC), which also owns surgical centers, gapped up and finished 2.53% higher on June 14. Another company with a similar line of business, HCA Healthcare Inc. (NYSE: HCA) also notched a gap-up in heavier-than-normal turnover. 
Orthopedic Product Makers Rally
Zimmer Biomet, which designs, manufactures, and markets orthopedic and musculoskeletal products, including joint replacements, gapped 3.79% higher following the UnitedHealth comments. Since late May, the stock has been etching the right side of a base. 
Although it's still off its May 2 high of $149.25, Zimmer Biomet may be offering an early entry point, due to heavy-volume upside trade north of the stock's 50-day moving average. 
In its first-quarter report on May 2, Zimmer Biomet boosted its full-year earnings guidance, saying it now sees a range from $7.40 to $7.50 per share, which would represent a year-over-year increase. 
Fellow joint-replacement equipment manufacturers Smith & Nephew plc (NYSE: SNN) and Boston Scientific Corp. (NYSE: BSX) also posted significant price gains, and are up for the week. 
Robotic Surgery Ready To Grow?
Also participating in the celebration of more surgeries and joint replacements was medical technology specialist Intuitive Surgical. The company is known for developing and manufacturing robotic-assisted surgical systems, giving surgeons enhanced precision and enabling minimally invasive procedures. Its flagship product is the Da Vinci system. 
The Intuitive Surgical chart has been in rally mode since March, and got a huge assist on April 19, following better-than-expected first-quarter results. The company said worldwide da Vinci procedures grew approximately 26% compared with the first quarter of 2022.
Intuitive Surgical shares climbed 2.42% after the news about rescheduled procedures. The stock is currently extended out of buy range, but watch for the next pullback to a moving average as a possible place to initiate a position or add shares.