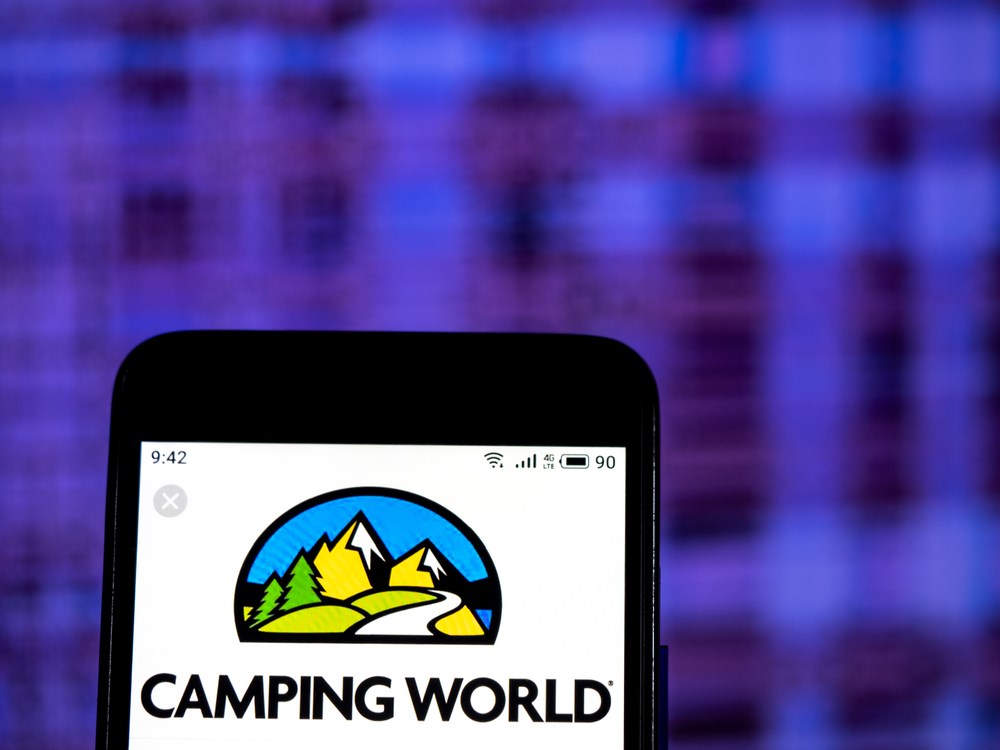 Debt is common on Wall Street, so it's not unusual to see Camping World (NASDAQ: CWH) take advantage of it. It is an uncommon company that isn't using it to some degree, and it's not always bad; Camping World is a prime example. Camping World is not a growth company per se; it's not in a growth market or engaging in new technologies but a growing company. This brand is consolidating the largely unconsolidated RV and Camper industry and using leveraging debt.
The debt load is high but supported by a robust cash flow that grows with each new acquisition. Eventually, the company will reach its peak or at least slow down on growth, and the debt will come down too. This company is building shareholder value and paying a double-digit dividend between then and now. 
"As we predicted, despite softer new vehicle demand and gross margin in the quarter, we saw record-setting gross profit performance in used vehicles and Good Sam Services and Plans. What's most unusual about this moment is the rapid and recent influx of dealership acquisition opportunities, which we haven't seen since we went public. Based on our acquisition activity year to date, we anticipate the pipeline will fill up. We plan to capitalize on it," said Marcus Lemonis, Chairman and CEO of Camping World Holdings, Inc.
Camping World Rides The RV Industry Reset In Style 
The RV industry is dealing with a double-digit decline in business that Camping World is insulated from. While the RV OEMs are contracting by 30% to 50%, Camping World's position as the middle-man and its exposure to used vehicles and aftermarket services and supplies have it in a better position. The company reported $1.49 billion in revenue, down 10.6% compared to last year, but it beat the consensus by 70 basis points, and margin strength was better.
Sales of New RVs fell by 22.5% on a 27% decline in units. Sales of Used RVs grew by 10.4% on a 13.3% increase in unit sales; both were records and not surprising given the state of the RV market. The pandemic spurred many buyers, which led to a lot of buyer remorse, although the RV lifestyle remains popular, as evidenced by a mere 3.4% decline in Products and Services revenue. 
The margin contracted due to lower realized prices and declining new RV sales, but the gross margin and adjusted EPS outpaced the consensus estimate. The gross margin contracted by 404 basis points but operational strength left the adjusted earnings at $0.14. This is $0.17 better than expected and erases the expected loss. This should lead to upward revisions from the analysts. 
Camping World hasn't seen a lot of analyst activity since the 1st of the year, so there is a potential catalyst in the results. Until then, the Marketbeat.com consensus rating is pegged at a Moderate Buy with a price target about 20% above the current action. The latest report is from KeyCorp, which initiated coverage at Overweight in April with a target of $25. 
Camping World's Dividend Is A Risk Worth Taking
There is some risk with Camping World's dividend, but it is worth taking. The company's 2023 EPS consensus is less than the payout, but the balance sheet is sound, and 2024 looks a lot better; the payout ratio falls well below 100%. The balance sheet is debt-heavy, but assets are rising, and total liabilities are down compared to last year, so there is a trade-off; debt for assets that provide cash flow. Provided the company continues to manage its business as it has, the payout should be reliable until earnings can cover it. 
Shares of Camping World shot up more than 10% on the news and may continue higher. The market is happy with the news, but the upside may be limited. Camping World trades within a long-term range and faces stiff resistance at the $26 level. If it can get above there, it can continue higher, but if not, it will be range bound at current levels until later in the year.