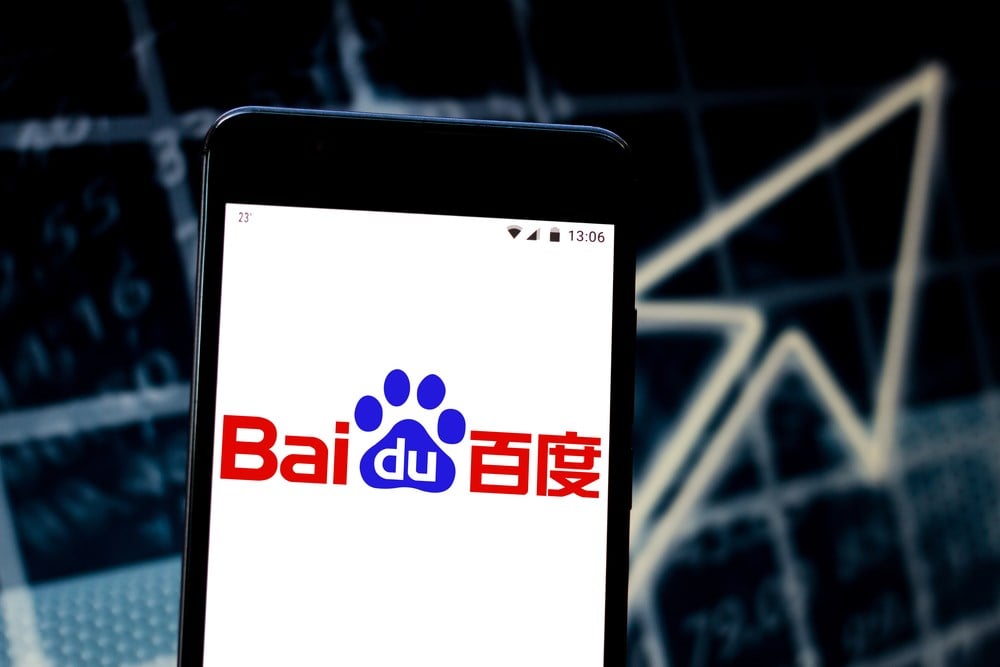 Baidu (NASDAQ: BIDU) reported its first quarter 2023 earnings results during the dawn hours of Tuesday morning; the company's shares are sliding by as much as 2.4% in the pre-market hours, as a result of initial sentiment toward the figures reported in the earnings release. The initial reactions seem disconnected from what was shown in the company's growing financials, which delivered growth at double-digit clips across the board.
New announcements of a ChatGPT rival and improving business fundamentals riding on China's economic comeback after years of COVID-19-related lockdowns point investors toward a new way of valuing this stock.
Considering that the company's book value is trading at its lowest multiple since its IPO (initial public offering), alongside double-digit upside potential based on analyst consensus targets, there is much more than meets the eye within this release as China awakens from its slumber. Moreover, markets agree when the stock performance of Baidu is compared to peers like Alibaba Group (NYSE: BABA) and Tencent Holdings (OTCMKTS: TCEHY).
The Contrarian, Winning View 
While some investors point to Chinese equities as 'uninvestable' leaning on the nation's geopolitical risks with the United States, some see highly profitable businesses at mind-boggling discounts. For example, Charlie Munger, vice chairman of Berkshire Hathaway (NYSE: BRK.B) and Warren Buffet's partner, stated in a CNBC interview that "The best companies in China are cheaper than the best companies in the United States," where the value investing giant seemed to have found secular trends to profitable ideas. Other investors like 'The Big Short' famous character, Dr. Michael Burry, have found value in the Asian powerhouse as well. Reportedly, Burry has doubled his stake in Alibaba shares over the past quarter, bringing his total position to a current value of ten million dollars. 
Perhaps these investment managers, who must deploy billions of dollars into any given deal, felt they missed the boat on Baidu as the stock outperformed its peers year-to-date. Yet everyday investors with smaller budgets for investment opportunities can still ride the remainder of the rally in the Chinese internet giant. Baidu analyst ratings suggest that the stock carries a near 50% upside potential from today's prices, considering the rapid growth within the reported financials and a bullish economic recovery in China.
The firm reported an annual 10% revenue growth rate to end the quarter at $4.5 billion of total revenue. What's more interesting is the growth rate in Baidu's operating income, which reflected a 91% rate. These increments trickled down to net income growth of 48%, giving investors the benefit of $2.34 earnings per diluted share, 43% higher than the first quarter of 2023. These results point to China's technology firms beginning to dig themselves out of regulatory lockdown adverse effects on economic activity. The company's trends are highly tied to the behaviors seen in Alphabet (NASDAQ: GOOG), where economic activity levels directly correlate to the company's advertising revenue. 
Where Investors Stand to Win
As Baidu moves outside of just being an internet search engine, investors may be in the beginning stages of a growth spur for the underlying business. The company has attempted to move into cloud computing and driverless taxis, which have already gained a footing in cities like Wuhan and Chongqing. More interestingly, the company became the first Chinese technology firm to announce a rival to American chatbot sensation ChatGPT, revealing its 'Ernie Bot,' the contributing factor to Baidu's 10% year-to-date stock performance, as its chart would show. 
The Chinese composite PMI index, a proxy for economic activity which ultimately feeds final GDP growth readings, has been hovering around the 53-55% mark. A reading above 50% implies economic expansion; these readings can be tied directly to Baidu's financials as economic growth would bring on advertising revenues and much more. In addition, the company's book value increased by as much as ten million RMB during the year; a healthy rise in book value subsequently compressed the multiple at which this 'book' trades. Baidu stock has historically traded at 4.0x to 6.0x book value multiples; considering today's 1.4x valuation, investors can be in for a historic rally in terms of stock price. 
The company delivered 2.45% ROE (Return on Equity) during the first quarter of 2023. Considering that equity holders were historically accustomed to returns upward of 4%, there seems to be further growth to be had internally, perhaps with underlying macroeconomic trends acting as a catalyst.