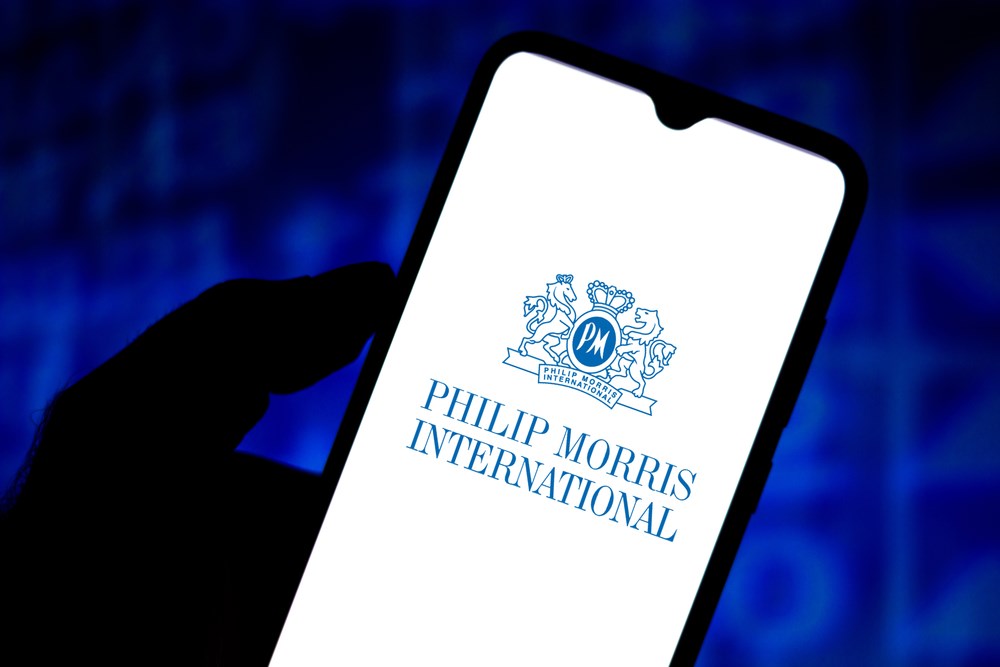 Shares of Philip Morris International, Inc. (NYSE: PM) are trying to stage a recovery after falling 5% in pre-market trading on April 20. This came after the company reported mixed results in its first quarter earnings. However, prior to the sell-off, PM stock was beating the S&P 500 index over the last month. That means the pullback may be just what investors needed to see for the stock to continue moving higher.  
First things first, what did the earnings report say? The manufacturer of cigarettes, tobacco and other nicotine-containing products posted revenue of $8.02 billion which was just below expectations for $8.03 billion. That number, however, was 3.2% higher than the same quarter in 2022.  
On the earnings front, the $1.38 earnings per share (EPS) was ahead of the $1.35 EPS that was forecast by analysts. It was down 11% from the prior year. The company cited ongoing supply chain issues along with inflation as two factors weighing on margins.  
The company also revised its guidance for the year with expectations for adjusted EPS of $6.10 to $6.22. That's down from its initial forecast, but it would still be a gain of 7% to 9% over the prior year's earnings.  
Moving Toward a Smoke-Free Future 
It may seem odd that the company that is home to the iconic Marlboro man is pivoting away from cigarettes. But that has been the stated mission of Philip Morris for some time. Two developments in the quarter show that the strategy continues to gain traction.  
First, the company generated approximately 35% of its quarterly revenue from smoke-free products. This includes its IQOS "heat stick" which the company says continues to capture market share and user growth and its ZYN line of oral nicotine products.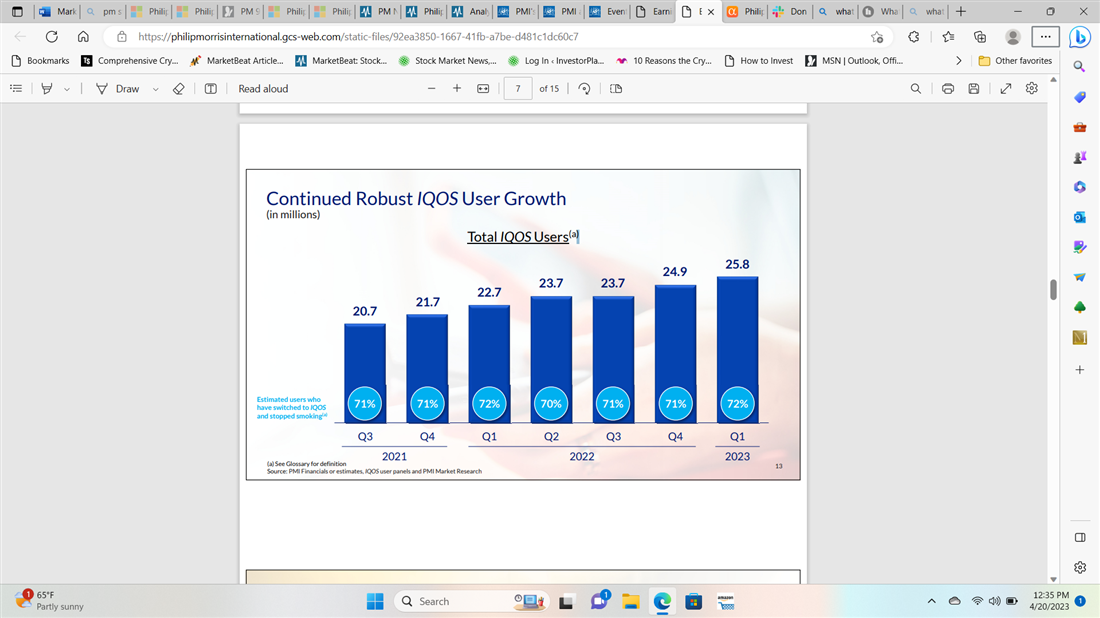 And this market has lots of room for growth, IQOS is only available in about half of the markets the company sells into at this time. And it has 75% market share making it the clear leader in the space.  
In 2021, Philip Morris set a goal that smoke-free products would account for over half of its total net revenues by 2025. The company has already invested $10.5 billion in research and development to support this initiative.  
To be clear, there is a self-serving part to this pivot. The company realizes that cigarettes are not a sustainable business model. And these smokeless products carry higher per-unit prices and heftier margins. That's a win for shareholders.   
A Winner in Both Growth and Value 
Another area where shareholders win is with the company's dividend. As part of the company's earnings report it declared a $1.27 per share dividend. That puts the annual per share dividend at $5.08 and PM stock currently has a dividend yield of 5.26%.  
The Philip Morris analyst rankings show a projection for approximately 15% upside growth in the stock. This makes PM stock an ideal choice for investors looking for a combination of growth and value. Prior to this sell-off, the stock was outperforming the broader market and with the stock now trading below $100 a share, it could be giving investors a chance to get on board before the stock breaks out to a new all-time high.