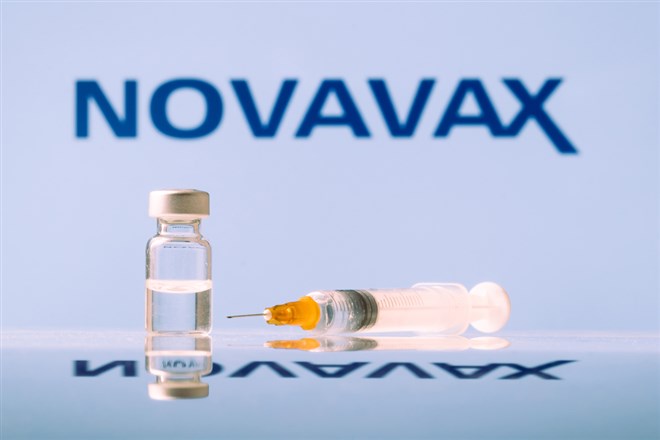 At the start of 2023, vaccine developer Novavax, Inc. (NASDAQ: NVAX) saw a much-needed jump from near-historic lows. While they still have a long way to go before they can get back to the soaring levels of the Pandemic when they set a historical high of $320 in February of 2021, the jump is a welcomed change from their downward trend of the last year. 
This is particularly meaningful when so many of their peers are not bouncing back. 
On the same day of the announcement, NVAX rose nearly 3% to finish the day at $11.29, while vaccine peers Pfizer and Moderna slipped 1% and 2%, respectively. 
Perhaps the slight rise in value resulted from Novavax announcing their plan to update their Covid shot to address the new variants.
This decision came after an FDA advisory committee unanimously voted to support annual Covid boosters. Effectively, then, this would be like getting a flu shot every year.
However, the FDA panel also voted to harmonize strain selection for these annual Covid boosters. This would bring together big vaccine makers like Pfizer, Inc. (NYSE: PFE), Moderna Inc. (NASDAQ: MRNA), and BioNTech SE (NASDAQ: BNTX).
The only major difference between Novavax and its peers could be their willingness to adopt the FDA's aggressive timeline and basic recommendations. The agency hopes to pick a strain for this unified vaccine front by as early as May so that the updated boosters can launch in September. 
Novavax is a Hold....but Maybe Not For Long
Unfortunately, Novavax did not meet their earnings target in November, missing the consensus estimate by -$4.36. This means that instead of bringing earnings out of the negative territory, they are still in the red, currently at -$2.15 per share. 
The good news is that while earnings are still negative, they are improving. Year-over-year, EPS has improved by about 50%. If Novavax can keep this momentum, earnings could be positive again soon; and a 747.8% upside certainly supports this. 
But while NVAX may have a more favorable outlook than they did just a few weeks ago, analysts have still given the stock a Hold rating. As mentioned, share value remains near all-time lows, with a current price of only $10.56, and the recent bump is likely not significant enough to be encouraging, at least in the short term. 
However, NVAX's $104.63 price target represents an astonishing upside of 775.9%. This means there is likely much more to come from the vaccine developer. 
Moderna, Inc, and Pfizer Also Have a Hold Rating
Moderna has a Hold rating, and this is probably because the stock has -93.36% projected earnings growth, with an upside of only 6.2%. The stock is improving, though, as it is up more than 20% in the quarter. This has helped push value up 6.82%. 
And a 6.54 P/E. However, any positive trends could be counterbalanced by a persistent decline in earnings. Last year, Q4 EPS was $7.70, and not only did earnings fall to $2.55 in 12 months, but MRNA also missed the $3.04 consensus EPS. 
Pfizer's Hold rating might also be the result of negative projected earnings. In this case, analysts expect a -30.91% earnings decline. Of course, the stock is also currently down more than 17% since last year and has declined for a while. 
However, even though EPS is only $1.78, it has improved over the last year, beating the Jan 31 estimate by $0.11. In addition, the next price target represents an upside of 20.2%, and the 8.38 P/E is the best of the lot.