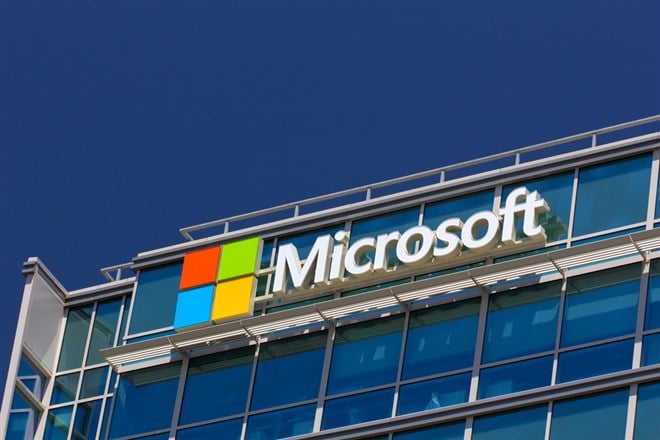 In news that was widely expected, Microsoft Corporation (NASDAQ: MSFT) announced it was expanding its partnership with OpenAI, the creator of the chatbot ChatGBT. For now, the higher-ups in Redmond are being tight-lipped about their investment other than to say it's a multi-billion, multi-year investment. But the word on the street is this will be a $10 billion investment.  
One thing is certain, this infusion of cash will certainly help OpenAI as it works to improve and scale ChatGBT. But is this $10 billion money well spent for Microsoft? Is it part of a bigger or even a plan that would have Microsoft buying OpenAI outright? And what does all of this mean for MSFT stock?  
Could ChatGPT Become the King of Search?  
Microsoft has said it plans to use ChatGBT in all of its products. However, it's hard for investors not to consider the particular implications for Microsoft's search engine, Bing. 
Bing is the number two search engine behind Google. But with a single-digit market share, Bing is a distant second to Google, which has about 70% market share. However, in my appearance on MarketBeat's YouTube Channel, I remarked that Google created a better mousetrap regarding internet searches. There's no reason to believe consumers wouldn't switch if something better came along. 
Therefore, if such integration were to happen, it would make Bing an even more formidable competitor to Alphabet's dominance in search. If the rumors are true, Alphabet Inc. (NASDAQ: GOOGL), the parent company of Google, is keenly aware of the threat this poses. 
Will Microsoft Buyout OpenAI?  
In early January, OpenAI confirmed it was in talks to sell existing shares. The tender offer valued the company at $29 billion. That has some thinking that this $10 billion is a "down payment" on Microsoft having larger intentions. As the deal is currently written, Microsoft would receive 75% of OpenAI's profits until it recoups its investment.  
I credit Axiom for making the point that the growth of ChatGPT could slow down if Microsoft buys up OpenAI. That would be counterproductive to Microsoft's end goal. So, for now, such an acquisition seems less likely. Plus, Microsoft is already in an antitrust battle regarding its proposed purchase of Activision Blizzard (NASDAQ: ATVI). It's hard to see the company being eager to digest another acquisition at this time.  
Plus, there are legitimate questions regarding how much Microsoft will have to spend to get those clicks. And an additional question is how that will sit with investors who will be putting earnings under more scrutiny in 2023. 
What Does This Mean for MSFT Stock? 
This investment puts Microsoft squarely in the generative AI space, a space they were conspicuously absent from. But what should investors think? MSFT stock fell 28% in 2022, consistent with the rest of the tech sector.  
If you own MSFT stock, this certainly gives you no reason to sell. But it may not be time to pull the trigger if you've had the stock on your watchlist.  
This news, just breaking before the company reports earnings, will add even more interest to the company's earnings report. At that time, investors should quickly see how the analyst community feels about the stock. Investors will also begin to see if institutional investors become more bullish on MSFT stock. 
Microsoft is pushing past a support level that could see the stock test its November high around $254. Analysts tracked by MarketBeat give the stock a consensus price target of $287, which would put it back to its August 2022 level.