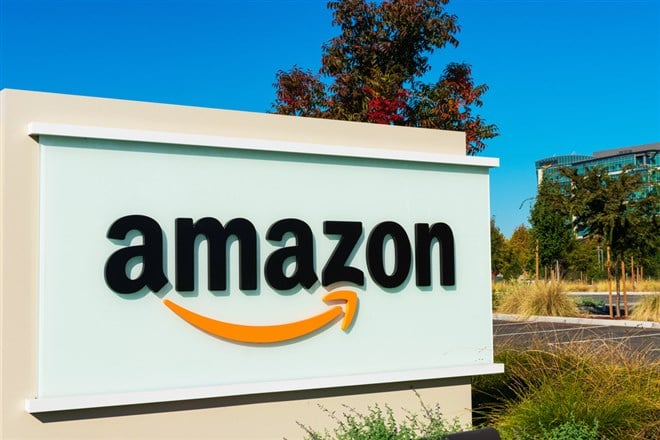 Amazon.com Inc. (NASDAQ: AMZN) celebrated New Year's not where it wanted to be, at support levels down around $81. But what can you expect after laying off thousands of employees at year's end or failing to meet investors' expectations? It's not exactly bullish behavior.
While it was a high flier in the good old days of 2020, with tech continuing to underperform, Amazon shares have learned all about gravity in recent months and are down about 55% from 2021's all-time high. 

Still, investors in for the long haul and those thinking about getting involved will be glad to know that Amazon has started to bounce off technical support levels. In addition, certain fundamental tailwinds are starting to pick up, which should be of interest. Let's take a look. 
Top Pick for 2023
According to a recent SEC filing, the tech giant agreed with certain lenders to receive $8 billion in unsecured loans for corporate purposes. Although this will pile up with their existing long-term debt of $59 billion, Amazon believes it will support them with capital expenditures.
An Amazon spokesperson said with the news that "given the uncertain macroeconomic environment, over the last few months, we have used different financing options to support capital expenditures, debt repayments, acquisitions, and working capital needs." It remains to be seen just how useful this is, but it's reassuring for investors to see that management is thinking so strategically.  
The talk about Amazon has also turned bullish on Wall Street recently. New Street Research named them one of their top picks for 2023, believing e-commerce and e-commerce-related stocks will rebound from the damage from last year's runaway inflation. 
Along with a Buy rating, the team gave Amazon a price target of $130, suggesting an upside in the region of some 40% from where shares closed on Tuesday. In a note to clients, they pointed out that "we see Amazon beginning to gain e-commerce share as it takes advantage of a massive expansion of logistics and fulfillment investment from 2019-2022."
But they're not the only ones rooting for this tech giant. A recent JP Morgan survey also placed Amazon as one of the stocks that will outperform the S&P 500 in 2023, alongside the also beleaguered and FAANG member, Meta Platforms Inc. (NASDAQ: META). And Marketbeat's MarketRank Forecast also has Amazon listed as a Moderate Buy with just over 60% upside to be had. 
Economic Uncertainty
With all that in mind, though, it has to be said that it's still not all sunshine and rainbows for Amazon as we head into 2023. Concerns surrounding their lack of profitability have been compounded by sharply decelerating growth in recent quarters. Investors must see a strong reversal soon to buy into any recovery story. Notably, Amazon's year-over-year revenue growth has now fallen below the sector median. 
We also can't ignore the potential of a worsening economic state, if not a full recession, in 2023. If this proves to be true, consumers will continue to tighten their belts and decrease spending. The upcoming Fed's FOMC meeting will be closely watched as a bellwether for this.
In addition, you would think that supply chain issues, which feel like they've been dragging on for years, would be resolved by now. However, they are still struggling, with China, in particular, having difficulties meeting ever-increasing demand while balancing that with a zero-COVID policy.
Getting Involved
Wrapping it up, Amazon bulls have a lot to be happy about, but the stock doesn't come without its risk down here. After bouncing off support at $81, it's on track to continue making its way back up the ladder and is now treading around $90 with no sign of slowing down anytime soon. It's a long road ahead to get back to the mid $100s, but there seems to be a growing consensus that the worst-case scenario is now priced, and the risk-reward setup is quite favorable.