DUBLIN and MILAN, Sept. 26, 2023 (GLOBE NEWSWIRE) -- Brera Holdings PLC ("Brera Holdings", "Brera" or the "Company") (Nasdaq: BREA) announced that its Mozambique football team, Brera Tchumene FC, won the Province of Maputo title, ending a sensational run in the Provincial II Divisão Championship (the "Maputo Championship").
Brera's sole African team finished in first place with 40 points in 16 games, winning 13, losing two, and tying one. Brera Tchumene FC scored 68 goals and allowed just seven, with an amazing goal difference of +61. Desportivo daMatola, which finished the Maputo Championship as runner-up with 34 points, scored 35 goals with a goal difference of +31.
Several players made a huge impact for Brera Tchumene FC in the Maputo Championship, such as the forward Romão and the attacking midfielder DJ Zavala. In its last three games, the team, led by coach Hassane Rachide, scored 26 goals and allowed just one.
The team is now preparing for the start of the Promotion Pool which begins September 30, 2023. The Promotion Pool is the process to qualify for Moçambola, the Mozambican First Division, and it is split into three different pools: North, Central and South. Brera Tchumene FC will participate in the South pool, which includes the best eight teams from south Mozambique if it wins the pool it will be promoted to the Moçambola same as the other two pool winners..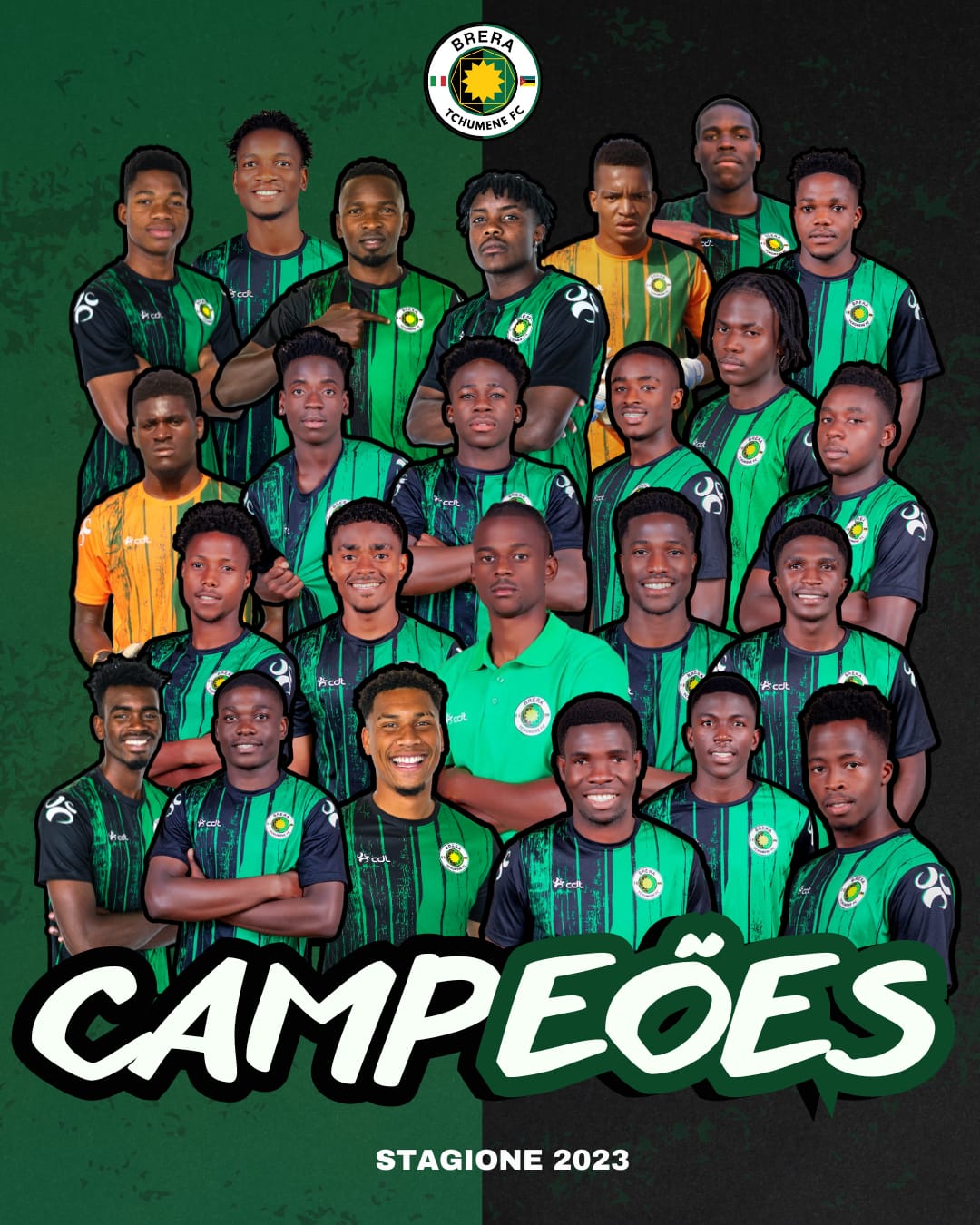 Brera Tchumene Divisional Champions 2023 Mozambique
ABOUT BRERA HOLDINGS PLC
Brera Holdings PLC (Nasdaq: BREA) is focused on expanding its social impact football (American soccer) business by developing a global portfolio of emerging football and other sports clubs with increased opportunities to earn tournament prizes, gain sponsorships, and provide other professional football- and sports-related consulting services. The Company seeks to build on the legacy and brand of Brera FC, the first football club that was acquired by the Company in 2022. Brera FC, known as "The Third Team of Milan," is an amateur football association which has been building an alternative football legacy since its founding in 2000. In March 2023, the Company expanded to Africa with the establishment of Brera Tchumene FC, a team admitted to the Second Division League in Mozambique, a country of nearly 32 million people. In April 2023, the Company acquired 90% of the European first division football team Fudbalski Klub Akademija Pandev in North Macedonia, a country with participation rights in two major Union of European Football Association ("UEFA") competitions. On July 31, 2023, the Company completed the acquisition of a majority ownership in the Italian Serie A1 women's professional volleyball team UYBA Volley S.s.d.a.r.l. The Company is focused on bottom-up value creation from undervalued sports clubs and talent, innovation-powered business growth, and socially-impactful outcomes.
Cautionary Note Regarding Forward-Looking Statements
This press release contains forward-looking statements that are subject to various risks and uncertainties. Such statements include statements regarding the Company's ability to grow its business and other statements that are not historical facts, including statements which may be accompanied by the words "intends," "may," "will," "plans," "expects," "anticipates," "projects," "predicts," "estimates," "aims," "believes," "hopes," "potential" or similar words. Actual results could differ materially from those described in these forward-looking statements due to a number of factors, including without limitation, the Company's ability to continue as a going concern, the popularity and/or competitive success of the Company's acquired football and other sports teams, the Company's ability to attract players and staff for acquired clubs, unsuccessful acquisitions or other strategic transactions, the possibility of a decline in the popularity of football or other sports, the Company's ability to expand its fanbase, sponsors and commercial partners, general economic conditions, and other risk factors detailed in the Company's filings with the SEC. The forward-looking statements contained in this press release are made as of the date of this press release, and the Company does not undertake any responsibility to update such forward-looking statements except in accordance with applicable law.
CONTACT INFORMATION:
FOR MEDIA AND INVESTOR RELATIONS
Pierre Galoppi, Chief Executive Officer
Brera Holdings PLC
pierre@breraholdings.com
Attachment