Puyallup, WA: A leaking gas line is a disaster waiting to happen for property owners. The build-up of natural gas in an enclosed area can cause dizziness, sickness, increased utility bills, and spark destructive explosions. The damages caused by gas leaks, which can arise from fire and explosions, can be disastrous and are often irreversible. Fortunately, Platinum Full Service Plumbing, an experienced plumber Puyallup can help. The company is a highly skilled plumbing contractor capable of quickly detecting gas leaks and keeping everyone safe.
The contractors at Platinum Full Service Plumbing take their time to educate their clients on the dos and don'ts if they suspect a gas leak in their home. Such dos and don't include not using their cell phone until they are safely away from the source of the leak, shutting all gas valves, not turning on or off any electric appliance, and calling 911 and the utility company before safely evacuating the building. 
Platinum Full Service Plumbing offers annual gas line inspections to ensure that all natural gas lines are properly installed. The plumber arrives promptly at the client's residence when called for a job, ensuring they have all the tools and equipment necessary to avoid inconveniences. The company guarantees quality in all its projects and accompanies its services with high-quality materials to ensure they last long.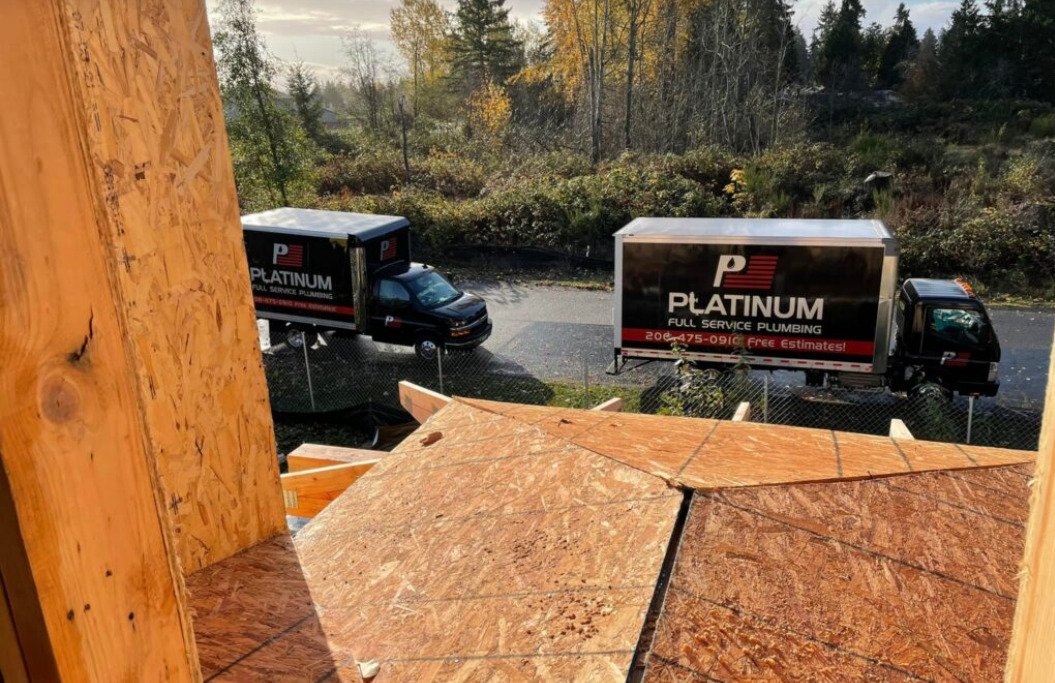 Besides addressing gas leak problems and conducting gas line inspections, Platinum Full Service Plumbing also provides services including water heater repair, faucet repair, fixing water pressure, toilet repair, clearing clogged drains, water line repair, sump pump repair, re-piping and sewer line repairs. 
Most blocked drains are caused by dirt that comes from soap scum on the walls of the drain pipes. When scum accumulates on pipes, it reduces water flow and eventually causes a blockage. The plumbing contractor can solve this problem by using a hydro-jetting machine to clear the blockage and debris from the drain. If the clog is a stubborn one, they will first start by using a drain auger to push the blockage away and can use a drain camera to know the cause behind the blockage and determine the best way to handle it.
The plumbers offer professional consultations, and are honest and skilled in completing projects within the stipulated time. The contractors are fully licensed and insured, giving clients more peace of mind. They also provide free in-home estimates and are available for any emergency plumbing needs.
To schedule a professional consultation or plumbing service, call (253) 327-3506. The plumber in Puyallup is located at 7127 142nd ST CT E, Puyallup, WA, 98373, USA. Visit the company's website for more information.
Media Contact
Company Name
Platinum Full Service Plumbing
Contact Name
Colton Bilderback
Phone
(253) 327-3506
Address
7127 142nd ST CT E
City
Puyallup
State
WA
Postal Code
98373
Country
United States
Website
https://platinumfullserviceplumbing.com/