KUALA LUMPUR, Feb 16, 2023 - (ACN Newswire) - Aneka Jaringan Holdings Berhad (Bursa: ANEKA, 0226), a basement and foundation construction specialist, announced that shareholders have approved all resolutions at the 4th Annual General Meeting (AGM) of Aneka Jaringan held today on a virtual platform.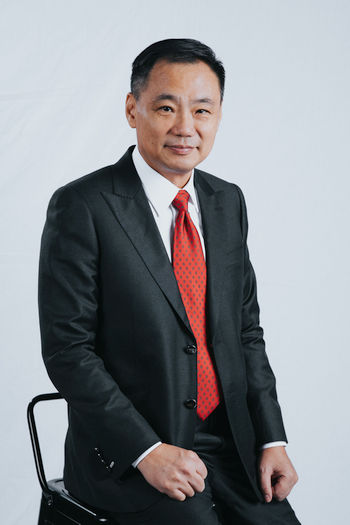 Managing Director of Aneka Jaringan, Pang Tse Fui



Shareholders received the audited financial statements for the Financial Year Ended 31 August 2022 together with the reports of the directors and auditors contained therein. Shareholder passed resolutions to re-elect Dato' Noraini binti Abdul Rahman and Wee Kee Hong to the Board of Directors and approved the payment of directors' fees and benefits of up to RM220,000 from 17 February 2023 until the conclusion of the next AGM.

Other resolutions passed included the re-appointment of Baker Tilly Monteiro Heng PLT as the Group's auditor, as well as authorising the Board of Directors to fix its remuneration. Shareholders also approved the authority for the Board of Directors to issue shares and approved the proposed new mandate for recurrent related party transactions of a revenue or trading nature.

Managing Director of Aneka Jaringan, Pang Tse Fui said, "We would like to thank shareholders for their continued support and confidence in us as the Group continues to secure new contracts in Malaysia while expanding in Indonesia. We have secured RM59.8 million in contracts in Financial Year Ended 2023 and have increased capacity in Indonesia as we seek to leverage on the country's infrastructure needs that include its new capital of Nusantara."

"The Group is cognisant of the risks and challenges that continue to affect the construction sector. Energy, labour and raw material prices remain areas of concern and the Group has taken steps to mitigate these risks such as replacing outsourced workers with newly recruited foreign workers as we have been granted a government quota of 150 workers."

Aneka Jaringan has an order book of RM145.73 million as of 31 October 2022, with Malaysian operations contributing RM138.97 million and Indonesian operations contributing RM6.76 million.

As of 31 October 2022, the Group's tender book stood at RM969.45 million, with tenders in Malaysia valued at RM873.85 million and tenders in Indonesia valued at RM95.60 million.

Aneka Jaringan Holdings Berhad: 226 [BURSA: ANEKA], http://www.anekajaringan.com/

Source: Aneka Jaringan Holdings Berhad

Copyright 2023 ACN Newswire . All rights reserved.