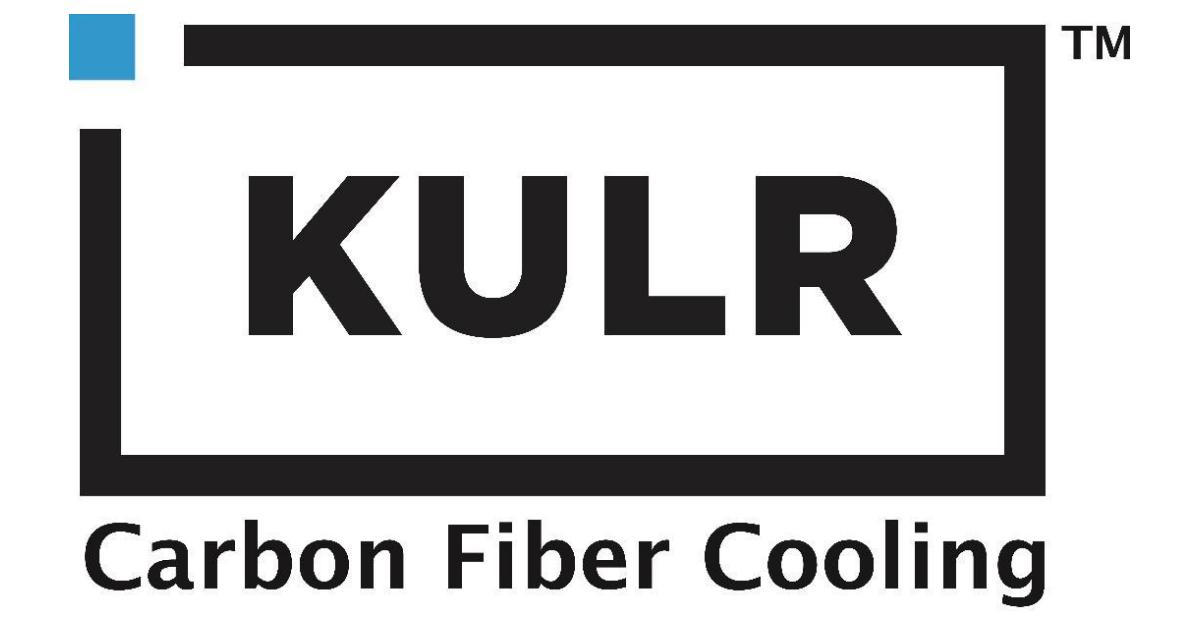 KULR Technology, Inc. (NYSE: KULR) may be under the radar to some but make no mistake, they are definitely on the screens of some of the most influential companies in the world. Why? Because KULR can be integral to helping usher in global electrification, a movement intended to replace carbon emission fuels with clean and powerful battery-powered solutions. But here's the deal- that can't happen on a grand scale without steps taken to make sure the transition is safe and viable. 
From a viability perspective, it's clear that battery power, especially lithium-ion, can efficiently fuel everything from phones, power tools, appliances, and even hypersonic missiles. But what's not been embedded to the extent needed are the necessary safety technologies to make these power sources sufficiently safe for those applications listed. A search of lithium-ion explosions proves that point. 
Those events are reasons why companies like Lockheed Martin (NYSE: LMT), General Motors (NYSE: GM), Meta Platforms (NASDAQ: META), and NASA have engaged with KULR. They know what others may just be learning- not addressing potential product liability issues can cause potentially disrupt any hope of getting a new generation of products to the markets. It's worse on the humanitarian side, with many people victim to the potential catastrophes of these potent fuel sources. The excellent news addressing both is that proven and viable solutions are available. And KULR may be positioned to capture a significant share of a combined battery-safety market opportunity estimated at $2.9 billion by 2030, about 123% higher than in 2022. 
That trend isn't slowing. More industry and consumer applications are expected to add to the demand, creating a decidedly bullish narrative for KULR and the value proposition in play. 
Valuation Disconnect Exposes Opportunity
The most significant part of the KULR value proposition isn't necessarily related to revenue growth and its clients. The primary reason is that KULR's battery-safety solutions are more than good; they're validated, resulting in KULR earning an industry-leading position providing battery safety, design, and testing solutions. That validation makes KULR one of few companies successfully designing products to meet the stringent requirements and rigorous testing mandated by the JSC 20793 Revision D safety standard created by NASA crewed space missions. This qualification provides that KULR's products and solutions are approved for use and can be utilized for Artemis missions and future space exploration voyages. 
That allowance also strengthens KULR's credibility and validates proof of concept to expedite offering similar battery safety and energy management solutions to customers across various industries needing similar commercial applications. By the way, returns from this technology are near term, with KULR saying they expect to begin accepting client orders this quarter.
That's just one deal where KULR technology is recognized as best-in-class. Another potentially massive deal announced in Q4 detailed KULR entering into an agreement to provide its internal short circuit ("ISC") battery safety and testing device to the largest automotive manufacturer in the United States, General Motors. The technology in focus shows the ability to create thermal runaway in lithium-ion battery trigger cells and, importantly, does not rely on mechanically damaging the battery exterior to activate the short, a meaningful differentiation from other evaluation methodologies that do not trigger an actual internal short.
Difference Is Its Advantage
That difference makes it possible to accurately isolate and fix problems that lead to product malfunctions. Moreover, the innovative testing method allows KULR and its customers to more effectively test the next generation of EV batteries, bringing more reliable and safer battery systems to market faster and more cost-effectively. KULR is optimistic its ambitions will be met with considerable EV sector interest. It should. After all, with the electrification movement gaining momentum and a global automotive company embracing the strategic value of better testing for designing the next wave of EV battery systems, KULR's technology is being validated ahead of potential competitors. 
General Motors isn't KULR's only mega-cap client. In addition to those already noted, KULR is scoring deals with other influential global companies, indicating in its SEC filings that its sales and marketing team has expanded its customer engagements through direct sales and its Manufacturer's Representative team, resulting in a currently known client book exceeding 300 customer engagements at the end of Q3 2022. Those include deals with Ball Aerospace, a subsidiary of Ball Corporation (NYSE: BALL), SAFT, a subsidiary of Total Energies SE ( NYSE: TTE), Leidos Holdings (NYSE: LDOS), Viridi, and BOSCH. 
What's notable about these relationships is that KULR expects they can build upon themselves. KULR noted in its recent 10Q report that as they expand partner relationships, it can cross-sell and up-sell its total solution packages. 
Validated Technology Inspires Interest
It's important to remember that while the EV sector earns headlines from companies like Tesla (NASDAQ: TSLA) and Ford (NYSE: F) selling products into record demand, behind the EV sector, manufacturers of millions, even billions, of other products, from consumer staples to space-age technology, also embrace the clean energy solutions that battery power offers. As noted, expect that trend to continue.
In fact, geopolitical and local legislative pressures support the proposition that the pace at which battery power gets integrated into current infrastructures will accelerate. That makes sense. The powerful and densely packed batteries used are inherently dangerous, especially with advanced lithium-ion technology contributing to making densely packed and enormously powerful energy drivers in smaller housing. The result can be explosions, fires, and even potential meltdowns of energy-providing infrastructures.
But here's the deal. Many of these potential catastrophes can be avoided. And as KULR continues to strengthen an already impressive IP portfolio, they also enhance its stature as the go-to company to deliver best-in-class battery safety solutions to a potential trillion-dollar market opportunity. Accumulating IP is happening regularly. 
Most recently, the United States Patent and Trademark Office awarded a patent on the technology behind KULR's SafeCase products – a U.S. Department of Transportation ("DoT") permitted lithium-ion battery cell and pack storage and transportation system. The SafeCase products are designed to mitigate thermal runaway propagation and its catastrophic effects for lithium-ion battery packs of up to 2.5 kWh (kilowatt-hours) per case by utilizing KULR's patented Thermal Runaway Shield ("TRS") technology.
That technology gave KULR immediate and open access to commercial partners and customers by securing United Parcel Service (NYSE: UPS) shipping certification, allowing for the shipment of batteries utilizing the KULR SafeCase products through UPS' vast shipping network. 
Notably, it's the fourth patent issued to KULR based on its TRS design architecture, which, as a result, helped KULR secure a trio of DoT-granted special permits enabling it to strategically pursue regulatory markets ranging from shipping prototype batteries to end-of-life battery management, as well as those used by NASA to transport and store batteries aboard the International Space Station.
KULR VIBE Can Be A Tremendous Value Driver
More opportunity has been put into play after KULR unveiled a vibration reduction solution. And like its other technology, it keeps getting better. Acquired in 2022, the KULR VIBE is updated to include a scalable, centralized artificial intelligence ("AI") server platform. Powered by NVIDIA (NASDAQ: NVDA) accelerators, the enhanced KULR VIBE system will deliver faster processing speeds and data capture for remote access. Of particular interest and request from KULR's enterprise customers, the cornerstone of this expansion will bring enhanced security to protect customer data, mission-critical projects, and intellectual against potential cyber security risks.
Specifically, the KULR VIBE suite of products and services provides vibration analysis and mitigation solutions to commercial clients, a sector served for over two decades. Getting better with age, advances in measurement and computing have allowed the KULR VIBE technologies to offer transformative, scalable solutions across aviation, transportation, renewable energy (wind), manufacturing, industrial, performance racing, and autonomous aerial (drone) applications. That's not all.
KULR notes that the new KULR VIBE AI platform allows for advanced, trajectory-altering maintenance capable of optimizing craft performance and systems to prioritize safety, lower maintenance costs, and increase the lifespan of sensitive and expensive equipment in the field, resulting in more extended commercial use. From a demand perspective, by providing enhanced security and faster remote diagnoses for managing the vibration and balancing needs of high-performance machines and systems, KULR is tapping into markets potentially worth billions from clients that are looking to be more competitive in the market by ensuring their systems are operating as safely as possible. 
A Window Of Opportunity
The interesting part of the KULR appraisal is that successfully seizing a single market opportunity can be worth tens to hundreds of millions in revenues. But doing so would be to ignore the combination of prospects already in play, where a sum of its portfolio and IP parts supports a valuation significantly higher than its current levels. Facor this too. KULR isn't short on optimism, either. Guidance has been decidedly bullish and supported by record-setting quarterly and consecutive operating performance.
With a dominant market position, a formidable balance sheet, and by inking deals with global and diverse industry players, KULR has reasons to be bullish on its future. And with accretive revenue-generating acquisitions and assets facilitating top-line growth and strengthening the bottom line, investors should also recognize the blue sky potential. Thus, with a precedent of over-delivering on expectations and groundwork laid for future revenue expansion, KULR's valuation leaves significant room for an upside trajectory. If prior history foretells, that's likely. 
Disclaimers: Shore Thing Media, LLC. (STM, Llc.) is responsible for the production and distribution of this content. STM, Llc. is not operated by a licensed broker, a dealer, or a registered investment adviser. It should be expressly understood that under no circumstances does any information published herein represent a recommendation to buy or sell a security. Our reports/releases are a commercial advertisement and are for general information purposes ONLY. We are engaged in the business of marketing and advertising companies for monetary compensation. Never invest in any stock featured on our site or emails unless you can afford to lose your entire investment. The information made available by STM, Llc. is not intended to be, nor does it constitute, investment advice or recommendations. The contributors may buy and sell securities before and after any particular article, report and publication. In no event shall STM, Llc. be liable to any member, guest or third party for any damages of any kind arising out of the use of any content or other material published or made available by STM, Llc., including, without limitation, any investment losses, lost profits, lost opportunity, special, incidental, indirect, consequential or punitive damages. Past performance is a poor indicator of future performance. The information in this video, article, and in its related newsletters, is not intended to be, nor does it constitute, investment advice or recommendations. STM, Llc. strongly urges you conduct a complete and independent investigation of the respective companies and consideration of all pertinent risks. Readers are advised to review SEC periodic reports: Forms 10-Q, 10K, Form 8-K, insider reports, Forms 3, 4, 5 Schedule 13D. For some content, STM, Llc., its authors, contributors, or its agents, may be compensated for preparing research, video graphics, and editorial content. STM, LLC has been compensated up to twenty-thousand-dollars cash via wire transfer by a third party to produce and syndicate content for KULR Technology Group, Inc.. for a period of one month ending on February 28, 2023. See disclaimers page for all past compensated work from KULR Technology Group, Inc. on our website.As part of that content, readers, subscribers, and website viewers, are expected to read the full disclaimers and financial disclosures statement that can be found on our website. The Private Securities Litigation Reform Act of 1995 provides investors a safe harbor in regard to forward-looking statements. Any statements that express or involve discussions with respect to predictions, expectations, beliefs, plans, projections, objectives, goals, assumptions or future events or performance are not statements of historical fact may be forward looking statements. Forward looking statements are based on expectations, estimates, and projections at the time the statements are made that involve a number of risks and uncertainties which could cause actual results or events to differ materially from those presently anticipated. Forward looking statements in this action may be identified through use of words such as projects, foresee, expects, will, anticipates, estimates, believes, understands, or that by statements indicating certain actions & quote; may, could, or might occur. Understand there is no guarantee past performance will be indicative of future results. Investing in micro-cap and growth securities is highly speculative and carries an extremely high degree of risk. It is possible that an investors investment may be lost or impaired due to the speculative nature of the companies profiled.
Media Contact
Company Name: STM, LLC.
Contact Person: Michael Thomas
Email: contact@primetimeprofiles.com
Phone: 917-773-0072
Country: United States
Website: https://primetimeprofiles.com/