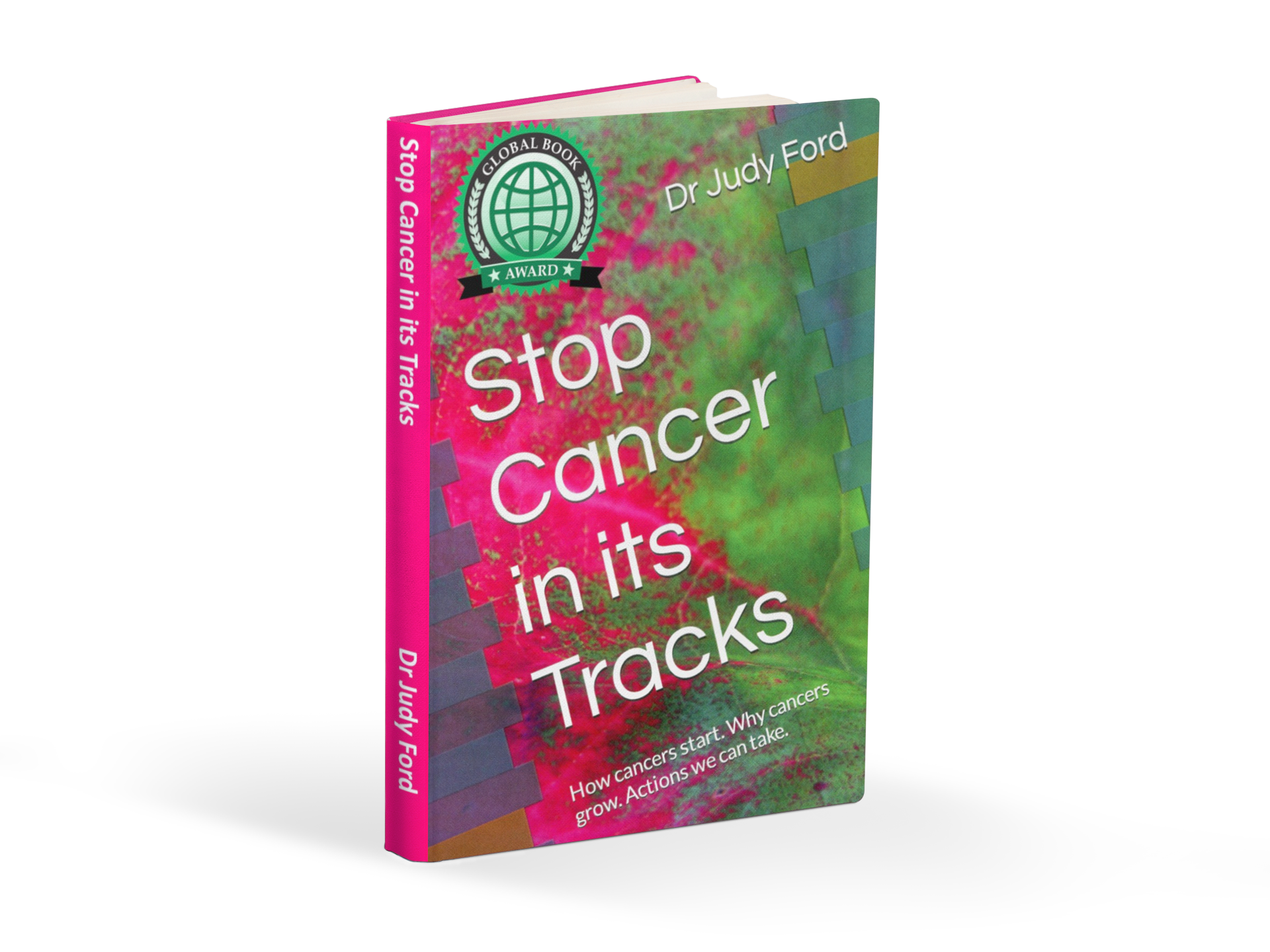 Dr. Judy Ford's, Stop Cancer in its Tracks is an illuminating, self-help book that explains how and why cancer starts, with concrete actions you can take to reduce your personal risk.
According to the World Health Organization, cancer is a leading cause of death worldwide, accounting for nearly 10 million deaths in 2020. A staggering and grim statistic, this harrowing reality can be altered with a rather simple solution. In Stop Cancer in its Tracks, Dr. Judy Ford proves that in most cases, cancer is a disease of lifestyle and is thus preventable. By showcasing the myriad of chemicals, radiations, and infections that can cause cancer, the book that informs and empowers readers to introduce changes in their lifestyle that will minimize the risk of suffering from the burden of cancer.
"This book teaches the reader that cancer isn't inevitable and is largely preventable," says Dr. Judy Ford. As a Ph.D. geneticist with 25 years' experience conducting cancer research, Dr. Ford is one of the nation's leading experts in the causes and prevention of cancer. A sought-after speaker and author, Dr. Ford's goal with Stop Cancer in its Tracks is to explain how and why most cancers occur and what we can do to reduce our personal vulnerability. "My aim is to inform readers about the relatively simple actions they can take to reduce their personal risks. These actions should be taken in addition to regular screening when it is available."
The authors' paradigm-shifting message is that some cancers are caused by chemicals used in modern manufacturing, infectious agents, and other elements in our modern lifestyle. Dr. Ford explains that cancer begins as a genetic error in a single cell and the body's immune system seeks to destroy these rogue cells. This is why it is vitally important to support the immune system with good nutrition, stress relief and healthy habits. Going beyond identifying types of cancers and various treatment options, the book therefore focuses predominantly on prevention, and how introducing positive habits and behaviors can minimize your personal risk of developing cancer. This revolutionary message can build bridges between the millions who are continually exposed to cancer risks and the medical community. It can inspire us all to re-envision how we live our day to day lives, so that as a society, we can reduce the impact and instance of this fatal disease that has affected so many. 
Stop Cancer in its Tracks has been endorsed by some of the most well-renowned experts, authors, and reviewers around the world. Lorraine Cairnes, Executive Director of The Fathom Consulting Group writes, "Dr. Judy Ford's new book answers most of the questions you might have about cancer. The science is clearly explained and draws on many research sources." In addition, architect Peter Moffitt writes, "Stop Cancer in its tracks has advice for us all; the chapters on keys to cancer prevention offer everyday advice of adjusting our lifestyle to reduce the risk of this horrific disease."
Stop Cancer in its Tracks will empower you to take charge of your own life and lifestyle to minimize your risk of suffering from the burden of cancer. Available for sale on Amazon, readers who are looking to create lasting change from the inside out are encouraged to purchase their copy today: https://www.amazon.com/Dr-Judy-Ford/e/B07SSLF879
About the Author
Dr. Judy Ford grew up in Sydney and studied Science at the University of Sydney where she obtained first-class honors and a PhD degree in Genetics. After post-doctoral work in the two research areas of cancer and embryology, she was asked to develop a genetics department at The Queen Elizabeth Hospital in Adelaide, where she was also a Senior Research Fellow at the University of Adelaide. She undertook cancer research for 25 years.
Because of the complexity of biology and medicine, people are usually experts in one field. It is difficult to transcend fields, link and make sense of cross-disciplinary knowledge. Judy's interdisciplinary knowledge gives her a unique advantage.
Judy is now enjoying being semi-retired and writing and speaking on the research topics that most inspire her. Her recent books include 'Why We Age' and the 'Why We Age Workbook' as well as her latest 'Stop Cancer in its Tracks'. To learn more, please visit: https://drjudyford.com
Connect with Dr Judy Ford on Social Media
https://www.linkedin.com/in/dr-judy-ford-1b75b014/
https://www.facebook.com/drjudyford
Media Contact
Company Name: Author News Network
Contact Person: Media Relations
Email: Send Email
Country: United States
Website: authornewsnetwork.com